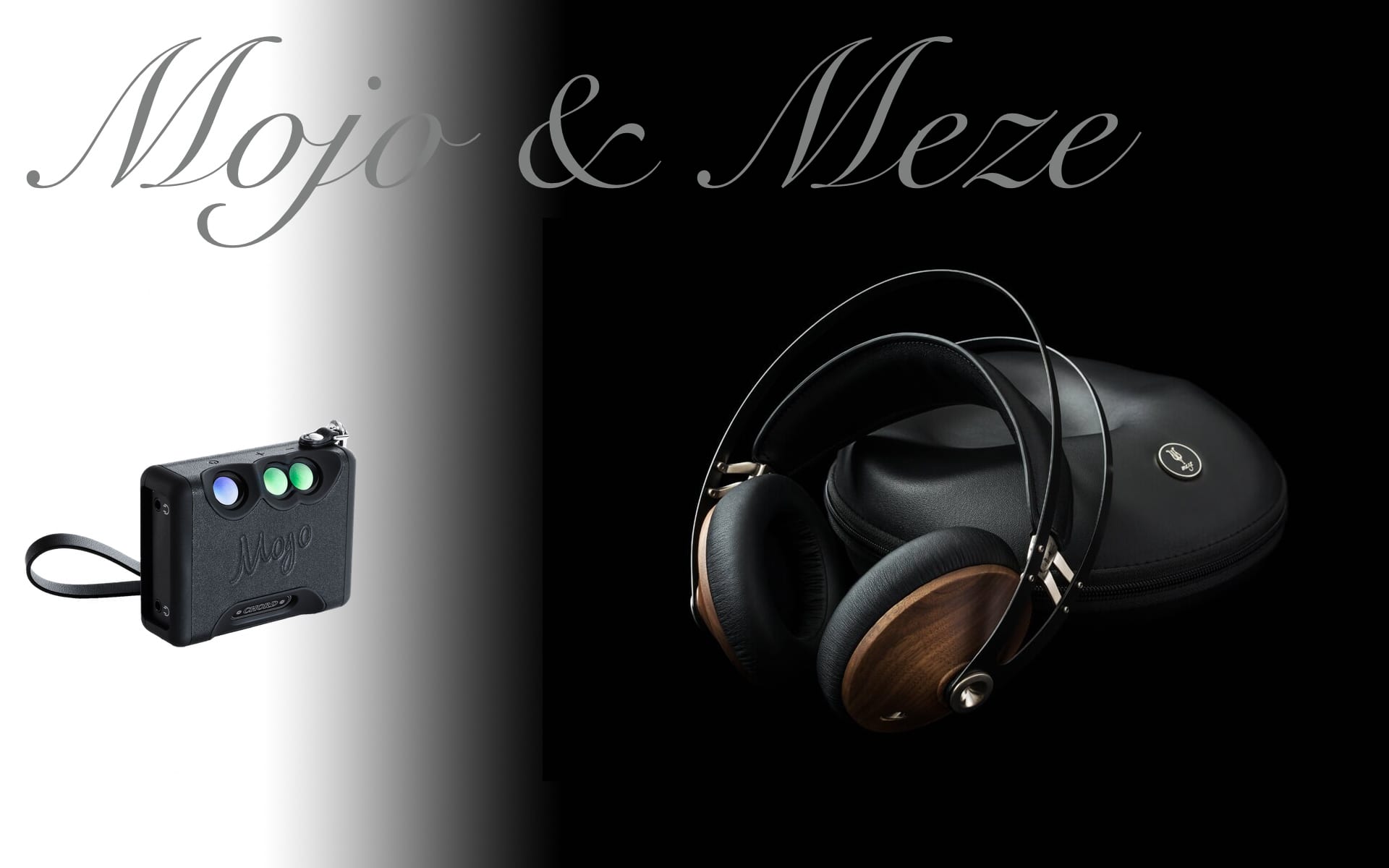 An offer we're sure you cannot refuse, very limited stock means you'll have to be quick!
The fantastic Chord Mojo portable DAC with a genuine Chord Leather/Polycarbonate case and a pair of the superb Meze Classic 99 headphones, all for just £599.00 (normally £747.00 if purchased separately).
Your choice  of nickel or gold trim on the Classic 99's.
The Mojo brings huge benefits over the built-in DACs in smartphones, tablets and portable music players. The closed-back Meze Classic 99's sound very natural and are a great match for the Mojo.