Description
i15 Prisma continues a Primare tradition of delivering astonishing performance from compact and elegant devices for easy installation into virtually any living environment. With the three-quarter-sized cabinet of I15 Prisma, even greater possibilities open up for providing the highest quality music performance and access to any and every room in the house.
This is genuinely high quality, I.E. stunning, sounding full featured audio system in a very small box at a very low price.
Despite having earned an EISA award, i15 Prisma is not available until September 2018.
FEATURES
Technology
I15 Prisma integrated amplifier is a compact, full-featured system control and power center, providing 60 watts of power per channel, digital to analog conversion with up to PCM 384kHz and DSD 128 capabilities, as well as complete digital media access and system management by way of the Prisma connectivity and control technology.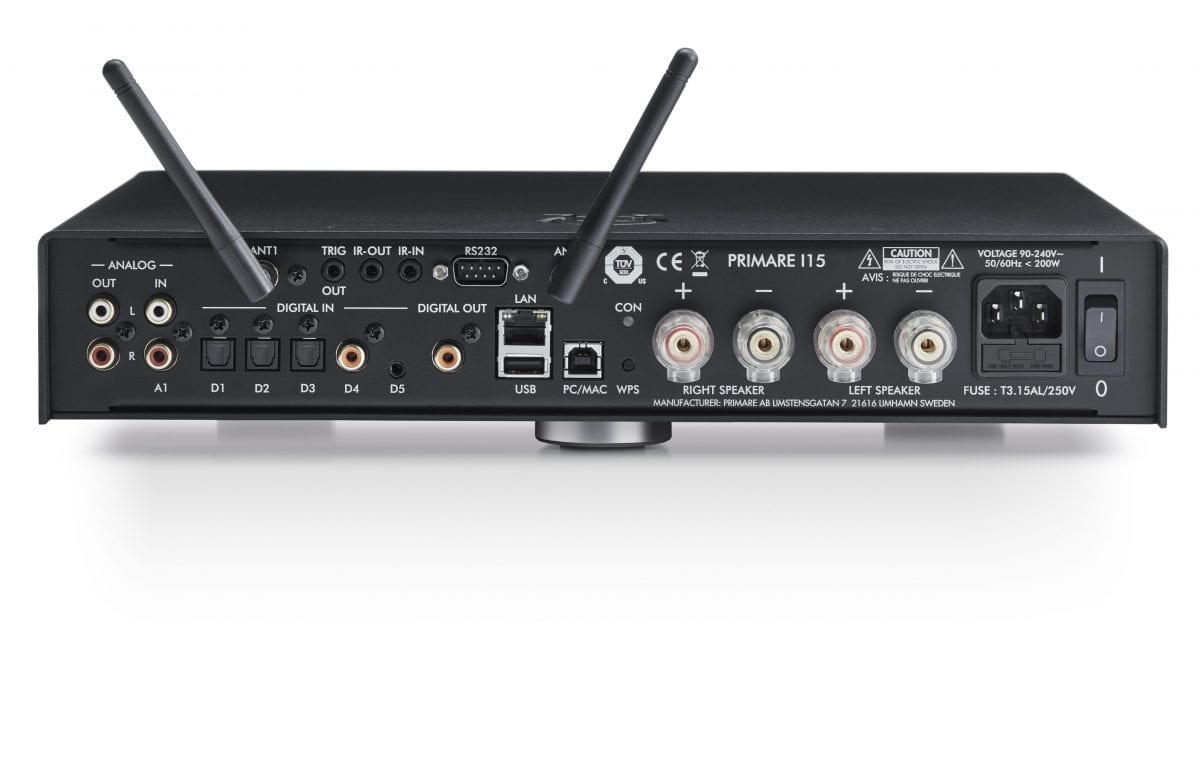 Prisma
I15 Prisma features Prisma, Primare's new whole-home, high-fidelity control and connectivity solution. Prisma provides multi-room/multi-zone connectivity and control for playback of stored and streamed media, wired or wireless, all managed from any mobile device through a dedicated system control app. In addition to Bluetooth, AirPlay, and Spotify Connect, Prisma features Chromecast built-in, a unique streaming portal allowing effortless direct connection to hundreds of streaming applications for the best possible performance and user experience.
As you can see below, with it pictured beside a full sized Primare product (the i35 on the left), i15 is very compact indeed.

£1499 titanium
[wpecpp name="Primare i15 Titanium" price="1499.00″]
£1499 black
[wpecpp name="Primare i15 Black" price="1499.00″]