Description
I35 Prisma integrated amplifier is the latest iteration of Primare's now iconic 30 Series integrated amplifiers and is the first to use the new UFPD 2power system, a radical reworking of Primare's award-winning UFPD all-analogue Class-D technology.
FEATURES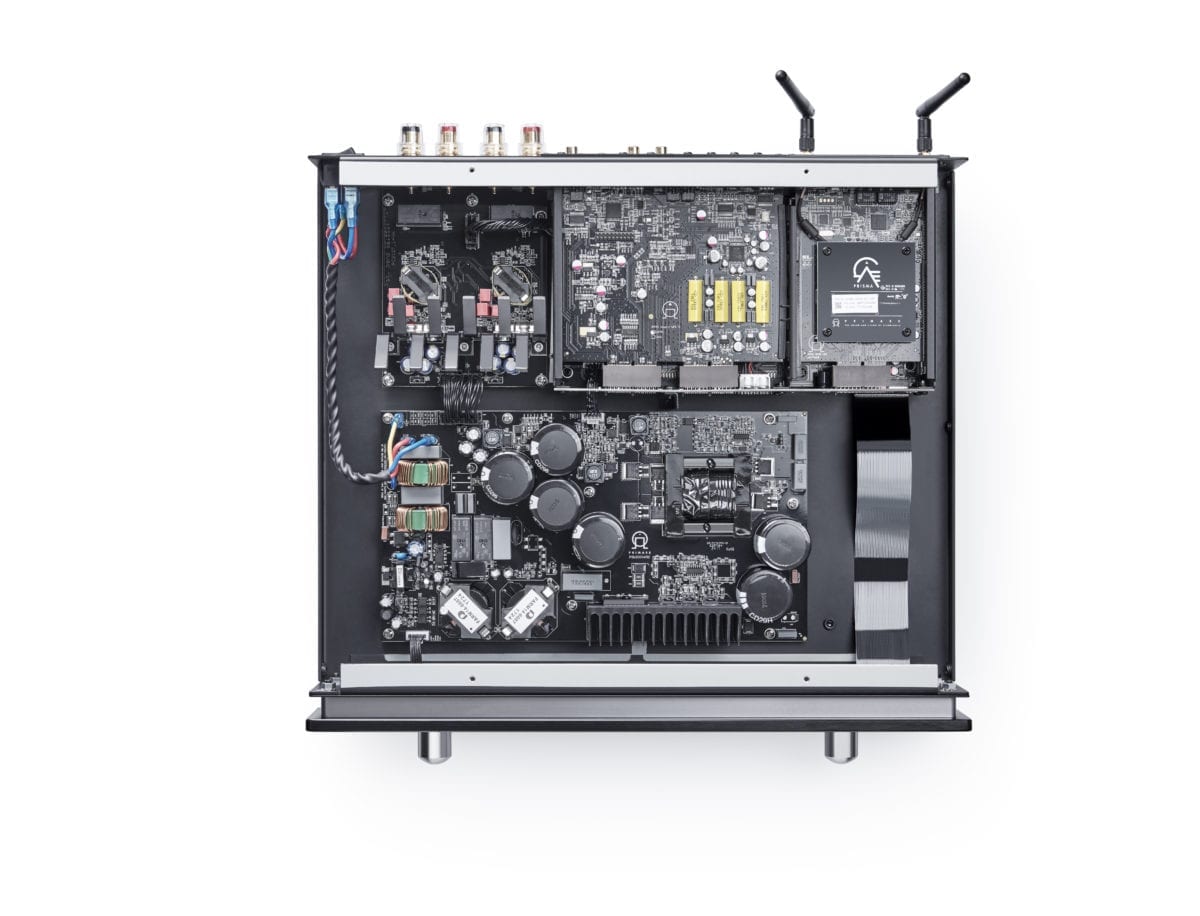 TECHNOLOGY
Providing 150 watts at 8 ohms of absolutely linear UFPD 2amplification across the entire audible bandwidth, the I35 Prisma delivers naturally fast, clean and agile sound with an unprecedented ability to bring music to life.
In addition to balanced analog inputs, the I35 Prisma includes a DM35 full-featured DAC stage enabling up to PCM 768kHz/32bit and DSD 256 conversion, as well as Prisma connectivity and control technology.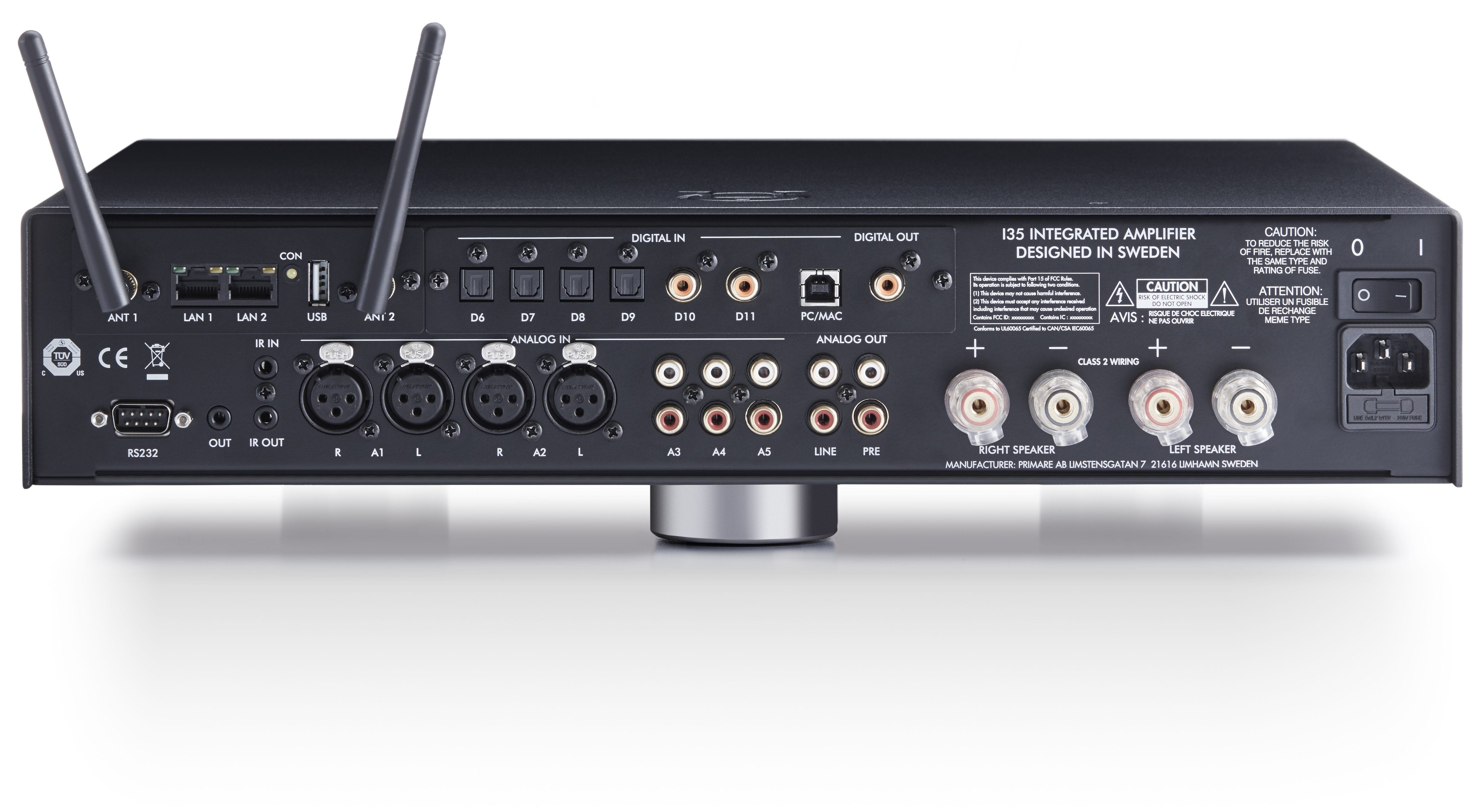 PRISMA
I35 Prisma features Prisma, Primare's new whole-home, high-fidelity control and connectivity solution. Prisma provides multi-room/multi-zone connectivity and control for playback of stored and streamed media, wired or wireless, all managed from any mobile device through a dedicated system control app. In addition to Bluetooth, AirPlay, and Spotify Connect, Prisma features Chromecast built-in, a unique streaming portal allowing effortless direct connection to hundreds of streaming applications for the best possible performance and user experience.
OPTIONAL CONFIGURATIONS
Unusually, the i53 can be configured at various levels of complexity.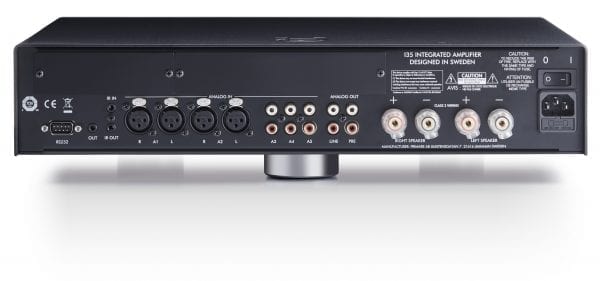 I35
The I35 is an all analogue version of the I35 Prisma, featuring UFPD 2 power output and balanced analog inputs. The DM35 digital to analogue conversion and Prisma modules can be added at a later date.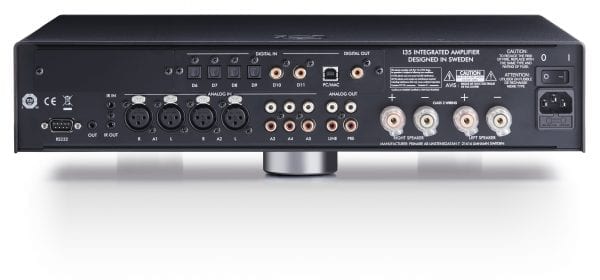 I35 DAC
The I35 DAC adds the DM35 digital analog conversion module to the I35. Prisma technology can be added as a plug-in module at a later date.
We have this on demonstration and the best way to decide is to hear it. Home demonstrations can be arranged. If you are a click-to-buy type of person, click away!