Description
Described as a DAC with a CD player thrown in, the Saturn-R houses a high specification transport and independent DAC circuit. Both sections are fully remote controllable via the supplied Solaris remote handset.
There plenty of connectivity options, all at the highest possible resolution up to and including 192kHz-24Bit. The Saturn-R has two optical inputs, two Co-Axial inputs, a fully asynchronous USB and an added 'direct' digital output from the CD playback section.
It's the perfect partner for the Rega Elicit-R or Elex-R integrated amplifiers.
If you want to add fully functioned streaming, this is one of the three Rega DACs that make that will integrate with the excellent Melco music servers, even to the extent of offering full direct access to Tidal, Qobuz etc.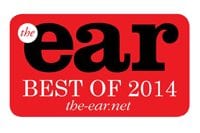 New Wolfson WM8742 DAC
Enhanced Output amplifier circuit
Enhanced Digital power supplies
Improved user interface
Redeveloped Analogue & Digital outputs
Solaris remote with CD, DAC and amplifier functionality
USB 192kHz – 24bits asynchronous
Dimensions: Width 432mm x Depth 325mm x Height 82mm
Dimensions needed to operate: Width 432mm x 350mm Depth x Height 180mm.