One of the negative aspects of carrying the entire Naim range in stock for demonstration is that it's surprisingly hard to have everything available to play at the drop of a hat.
Originally, we wanted to run the Statement and 500 kit side by side but simply decluttering the large room close to the speakers showed that there was merit in doing one thing well and, anyway, our big space is a bit out of the norm.
The south facing demo room (our front room, as it tends to be called) has now been reorganised to make proper 'normal' high end Naim demonstrations possible. We've added more full fraim (temporarily topped off with 'lite' where it's less relevant) and a 9m pair of super lumina speaker cables. This now leaves the other end of the room, equipped with two columns of fraim lite, free for other electronics.
It's kind of nice having the preamp right beside the listening position!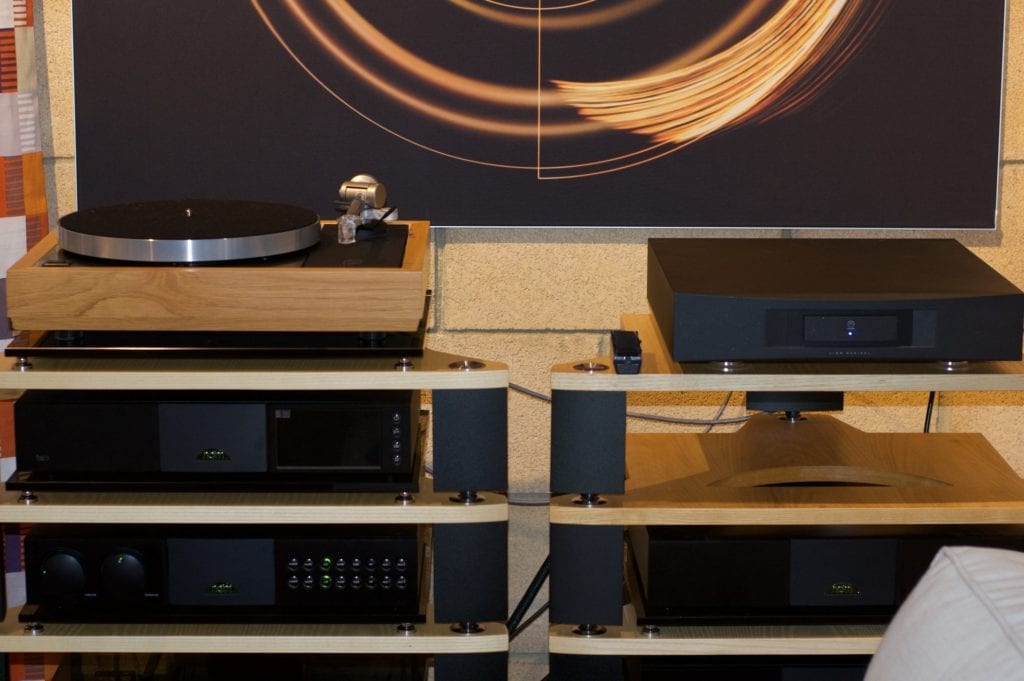 Over the past few weeks, we've had customers discovering the merits of IsoAcoustic speaker floor isolators, the Quadraspire Q Plus 'interfaces' and even the right sort of glass.
One of our more dedicated customers has a Uniti Nova in his artist's studio driving some Dynaudio Special 40s. It's located on some Fraim Lite with the speakers on the remarkable Solid Steel tripod stands in the slightly 'out there' raw finish pictured below.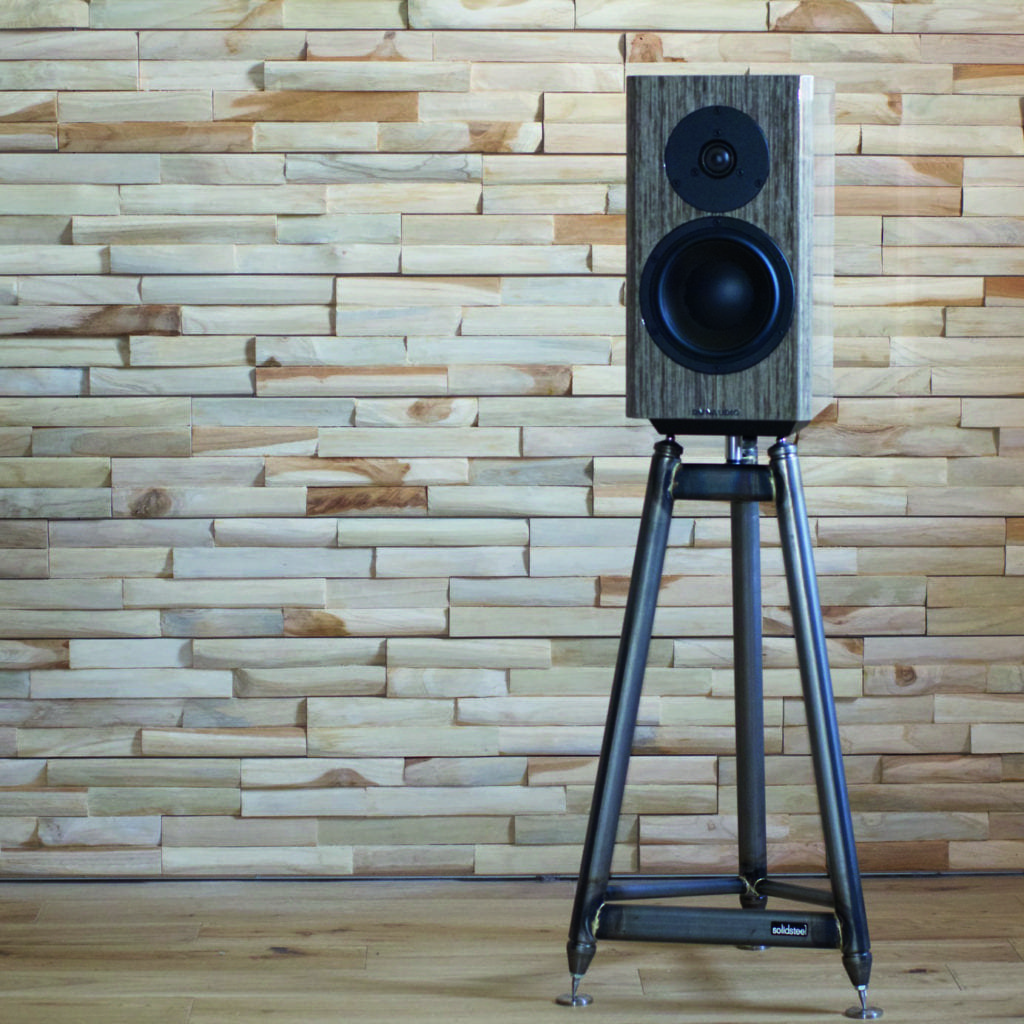 One of the Fraim tricks is to use the Naim ball bearings and 'ball holders' to support a piece of 10mm tempered glass on the shelf, replicating 'full fat' Fraim. Even with Q Plus Reference interfaces, this brought a useful improvement.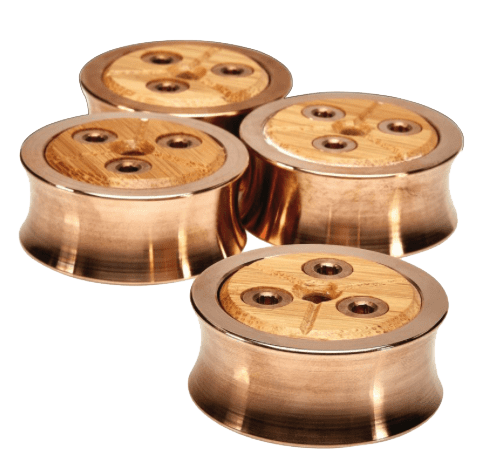 The other day he asked if he could try some of the official (and scarily pricey) Naim glass. Apparently it sounded much better . . .
The MusicWorks G3 block has been reviewed on the Naim Forum by JN (thanks!) and we've had a fair number of people try it out. All who've tried have bought. We always knew it was terrific but its sounds like hyperbole if we say it.
Let's just say that it's pretty amazing that an utterly passive mains distribution block can contribute so much.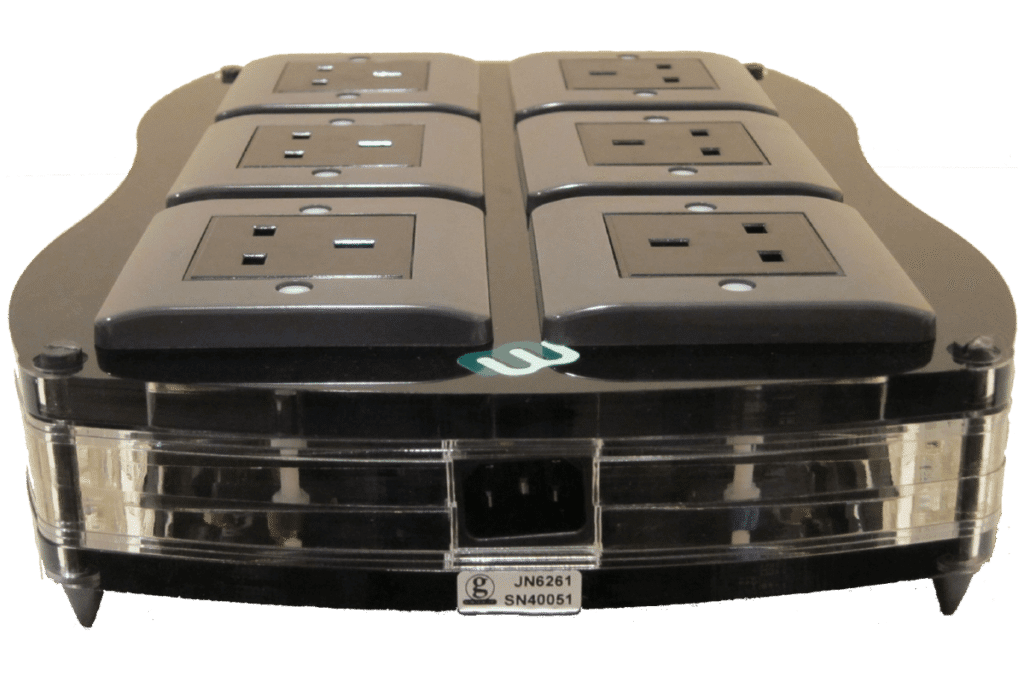 Can't resist adding a little for Thursday 14th.
We had a very nice man driving down from Lateral Audio Stands in Ashbourne in Derbyshire.  Just before he was due, we had a power cut. Now, with so much chatting to do while we await power, you would imagine that I would have managed to store his name in my memory banks . . . *
Anyway, power came back, we had a listen. We liked what we heard and seem to have bought a three shelf example.
Novel structure, very natural sound, interesting appearence. £850 for three levels puts it in the 'fairly sensible' territory.  More elements to follow . . .
*He is called Kevin Hancock. Apologies, Kevin, for me being so remiss.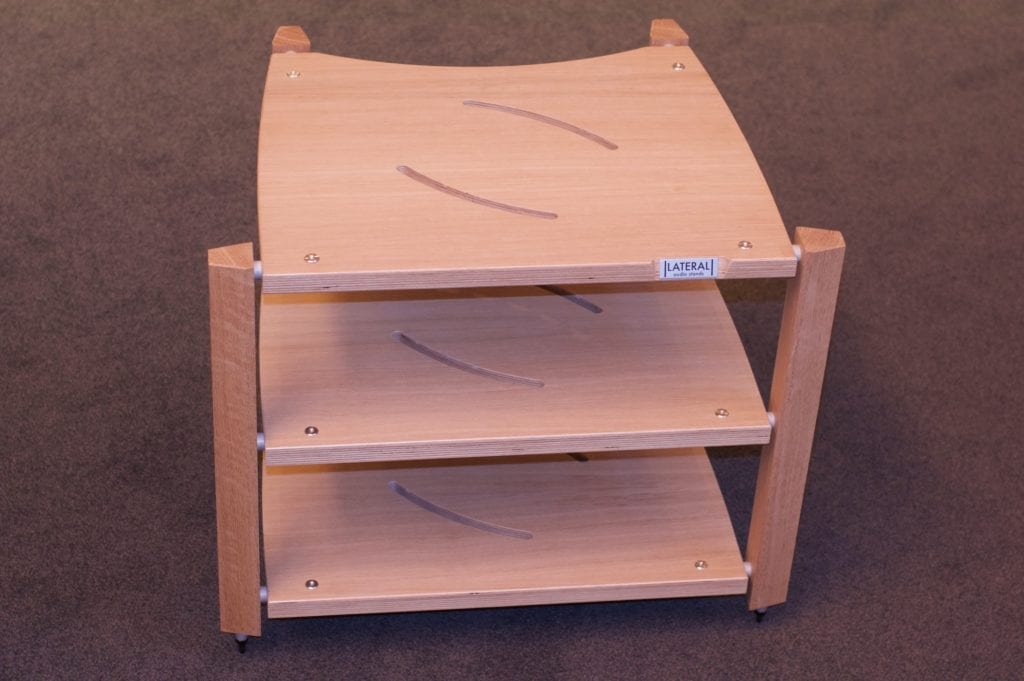 14/3/19