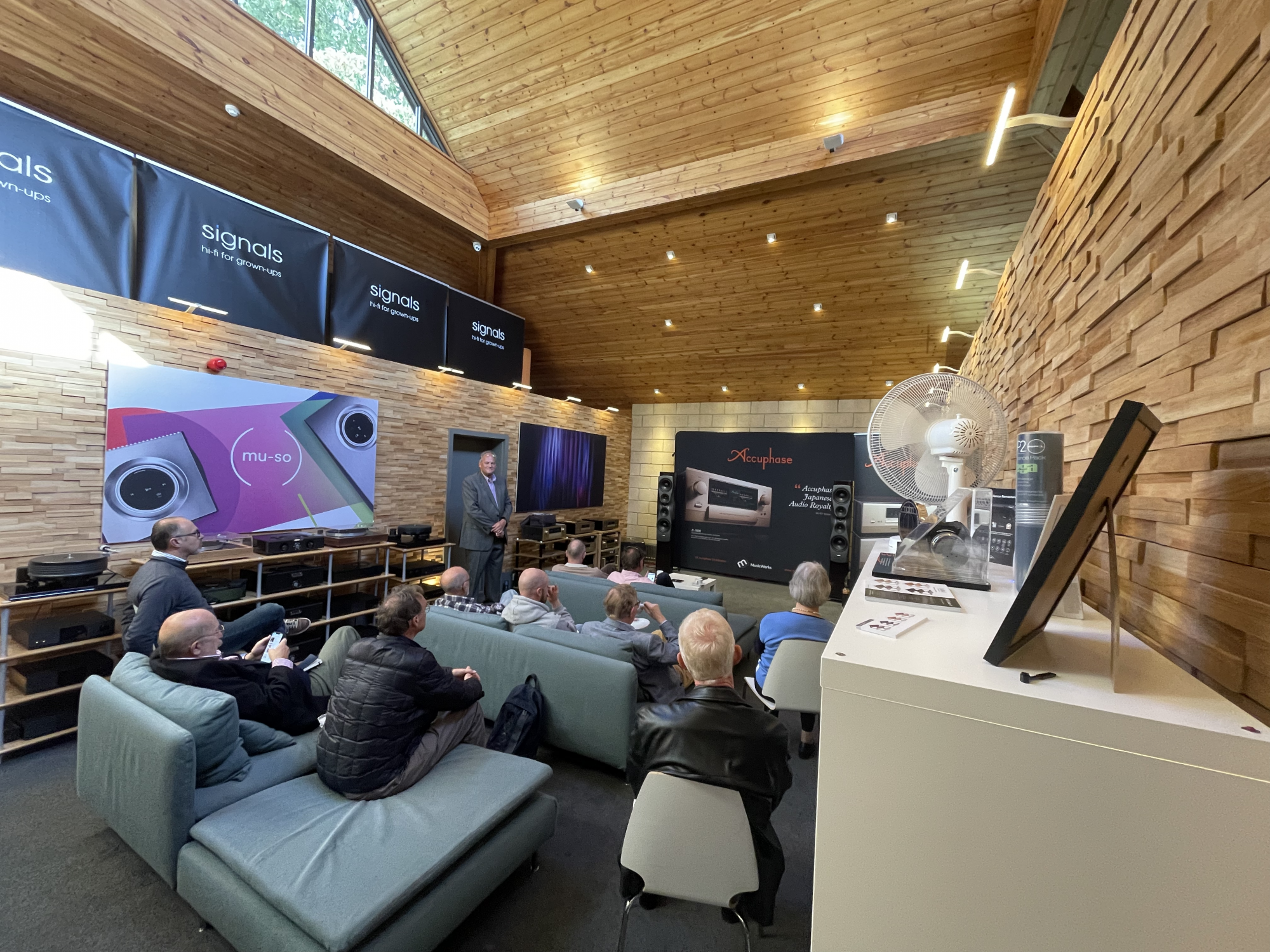 Once events have taken place, I'm not sure whether to delete the post or convert from an 'event' to a 'blog' post. I've just decided on the latter course of action!
On 7th & 8th October, we turned St Cecilia's house into an Accuphase temple! There were three sessions over two days. Many thanks to Chris Fayres who worked tirelessly on behalf of Accuphase.  Thanks to all who came along too. It was gratifyingly well attended.
Now, had we just taken some pictures beyond the solitary one above!
We already have as near as dammit the full range, so only had to add super high end £40k two box CD player and new E-5000 integrated amplifier to our existing line-up. Listening was through a whole host of loudspeakers with all three demonstration rooms used.