Along with the Kii Three BXT, we've had these whopping great active ATC SCM100SE loudspeakers on site for a customer who was agonizing about the best way forward.
The comparison was interesting and defined the term 'horses for courses' rather well.  Coincidentally, we had two customers equally fired up about active speakers at much the same time. For one, it was a slam-dunk no-brainer for the ATCs and for the other, the Kiis.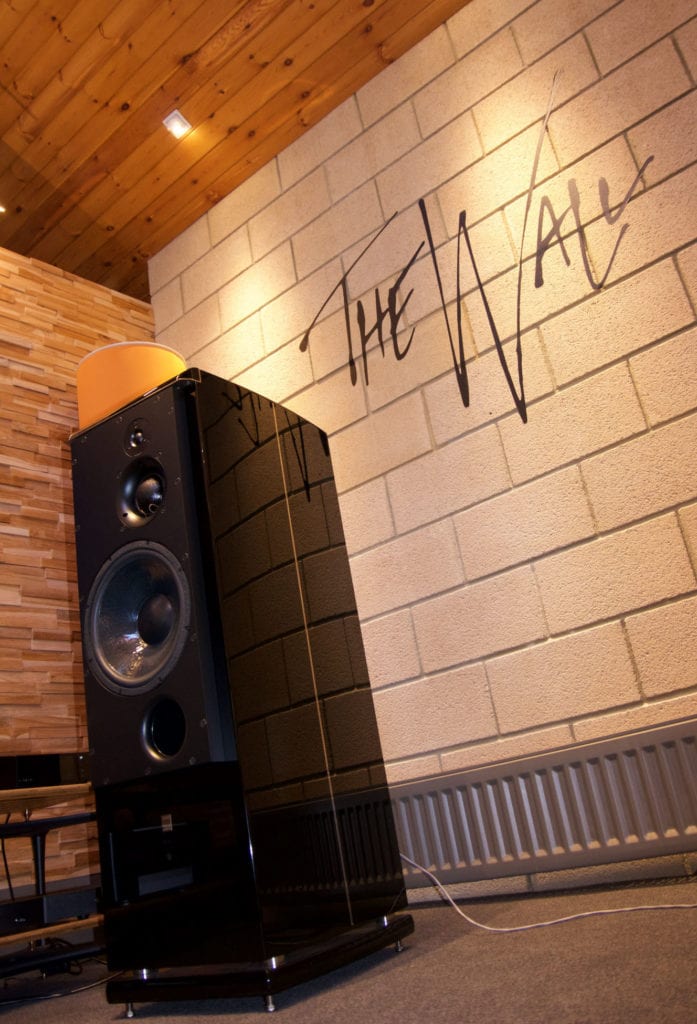 We had harboured thoughts of having some sort of open event with the ATCs but, with the PMC one last Thursday and the Dynaudio one next Friday, this would need to be a little later on in the year. ATC have need of these beasts, so they will be departing Trimley on Wednesday next week.
Until now, we had only played them in our normal, fairly average domestic sized dem room where they looked pretty large but sounded exactly right for the location. It seemed only fair that we try them out in our larger, potentially more demanding central 'hall'.
It's quite surprising how huge they don't seem to be in our largest space. Much shorter than either the PMC Fenestrias or Dynaudio Confidence 60s. In fact, I consciously took the above picture from low down to make them look more towering than they really are.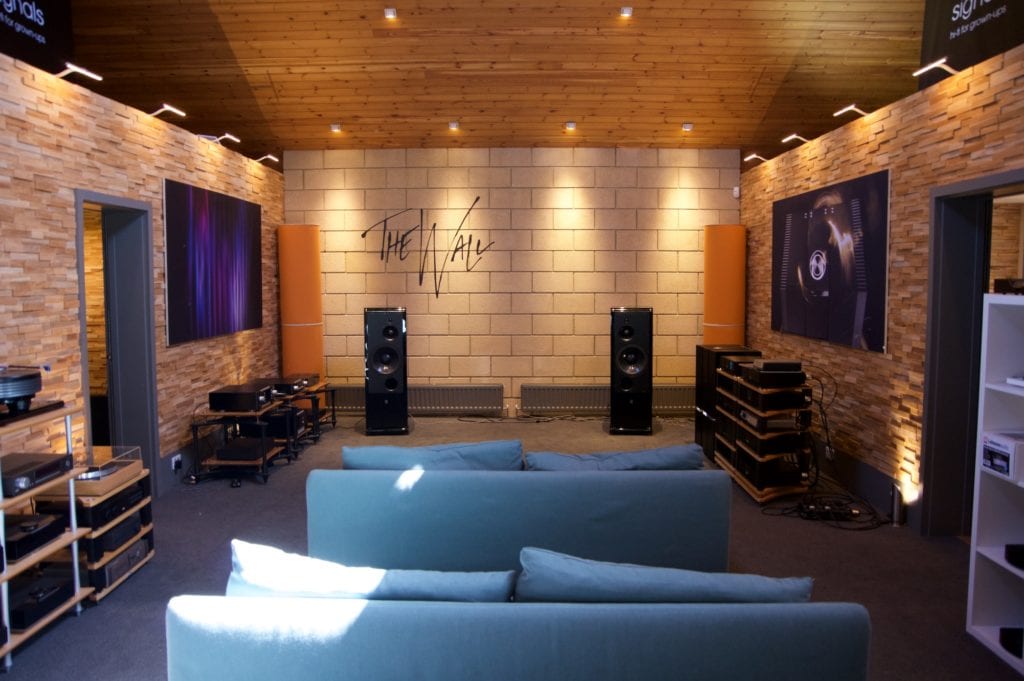 Hooked up to the Naim ND555 fed £65k S1 Statement preamp with ATC's favoured cabling (very low cost!), they sound  . . .  well, here's the thing. They sound elastic. Dynamic, forceful, self-effacing, subtle, relaxed, effortless and colourful. On quite a lot of recordings, they're not especially 'impressive'. But they do manage to sound an awful lot like real people playing in the room.
The 'unimpressiveness' is a hallmark of active operation. We recall it from exposure to Naim active loudspeakers in the past and it's evident in the Kudos ones when being powered this way. It's one of the corollaries of connecting power amplifiers directly to the drivers and doing the crossover work at pre-amp level.
So, there you go. Yet another extremely fine loudspeaker being mentioned on the Signals pages. You get more than a glimmer of their ability from the smaller and far more affordable SCM40A, but the larger volume, higher quality drivers, better electronics, 12″ bass driver and almost £30k additional outlay does achieve a whole lot more. These are not necessarily impressive, but they do sound 'right'.
The bass drum on Uncle Lucius' 'Keep the Wolves away' seems the least powerful it's been on any of the last three speakers in this room but it's also the most plausible. Other bass sounds have oodles of punch and weight. But never more than they should. Shifting air at low frequencies is not an issue for them. Piano tends to sound particularly real with warmth and richness. Voices too, especially choirs.
With recordings where the natural acoustic is conveyed in the bass / sub-sonic spectrum, these allow you to be transported into this other place. It's quite spooky.
At £35k plus a preamp, or maybe simply a Chord Dave, these actually seem relatively economical too, bringing an inconvenient dose of reality to high-end audio.
I should balance this effusiveness with the fact that there are some tracks that I've actually preferred on some of our rather special passive loudspeakers with those dinky little Statement power amps. There is room in all this for personal taste. Somehow we seem to have manoeuvered ourselves into a situation where we and our customers can compare and contrast several right answers.
Economy tanking? Chill. Play music and be transported! Better places are a button press away.
22/6/2019