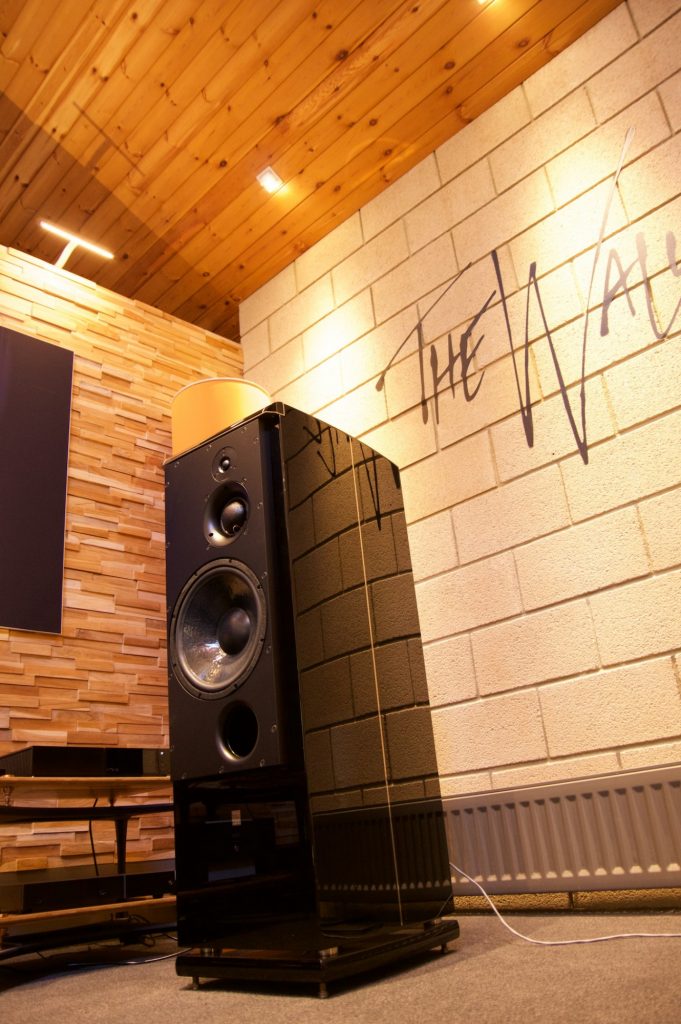 Back in June 2019, we borrowed a pair of SCM 100 SE's from ATC for a demonstration. They were memorably brilliant, pictured here in our largest space (when we thought we needed bass traps) but demonstrated in the smaller 'normal' room to the front of the building.
It all went very well but the buyer was, at the time, working overseas, intending to return to UK some months later.
Visually, the SE's were interesting with strips of nickel in various seemingly random places. Whilst gloss black can reduce bulk by reflecting surroundings, it was judged perhaps a little too monolithic.  In any case, a deafening silence followed on.
A few months ago our customer, client?, made contact again and placed his order for them in the 'pippiest possible pippy oak'. It turned out that Covid had effectively kept them trapped in the Middle East.
Yesterday, 10th September, two years and two months later, we finally delivered them.
Even as they run-in with the relatively basic ATC CD/preamp that we have lent out while the new source components arrive from another place, they are sounding pretty damned good. These are very happy buyers and they've asked us to convey their thanks to ATC for the excellent job.
The finish and overall look of the speakers has exceeded expectation.  We rarely take pictures of deliveries but, luckily, we've been sent these. This includes the shot of Andy with the black demo ones that was sent to an uneasy wife to give some idea of scale.
These truly are exceptional products. Well ahead of the normal SCM 100A and, if you can reign in trimming options (!), rather appealing to look at too.
The shot-blasted acrylic plinths are an absolute masterstroke, in our view and the strips of nickel perhaps OK really . . . 🙂