We have had a recently factory refurbished and updated pair of ATC SCM100 active loudspeakers on our site for a week or two.
A booking was made on Saturday for a customer to come and hear them as part of a possible full system update. His room size is not huge, remarkably close to our smaller demo room, in fact.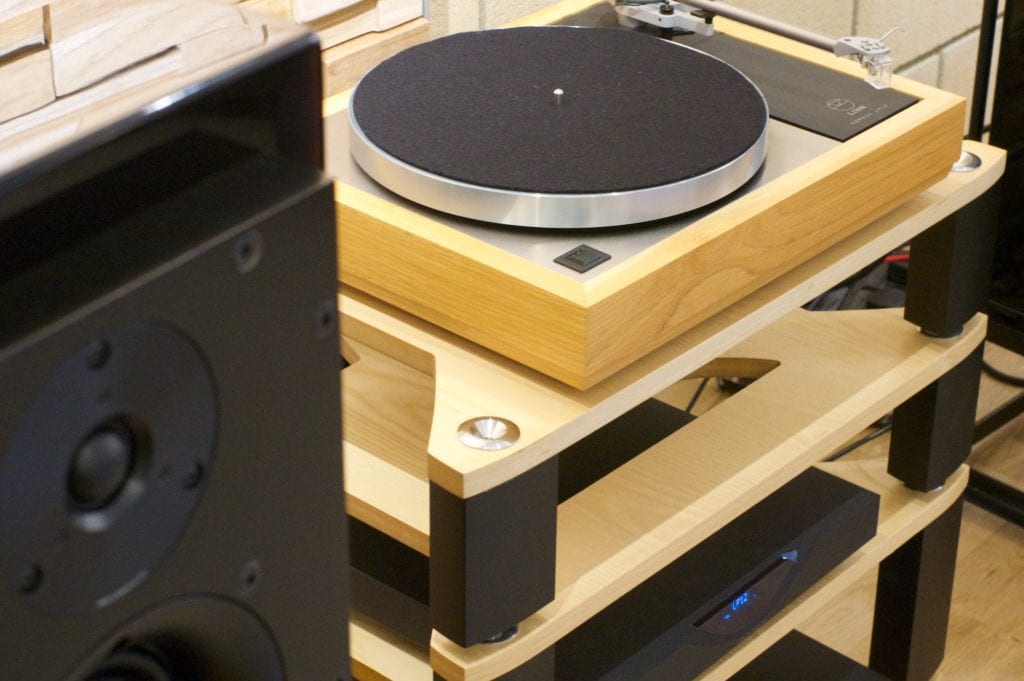 Speakers were duly positioned and warmed up.  The room is around 3.6m x 5m. Hells teeth, these speakers are big! A saving grace is that their black lacquer lets reflections shrink them visually.
Allowing pathetic matters like the rug size to limit room positioning, we fired the system up initially with a Naim NAC-N 272. Somehow these huge boxes just got on with conveying what's in the recording. It's all rather impressive and amazingly neurosis free.
The prospect of mixing them with Linn came up and we know the products tend to go well together.  We didn't have the new Akurate DSM to hand but do have a Klimax DS Katalyst. For digital sources, it works just like combined pre-amp DSM, so this was pressed into service.
Wow. Really. Wow.
Using a Naim Core for the server source, this was a cracking sounding system. Sure, a larger room would probably be even better, but there was no real sense of the room overloading, more that headroom was utterly limitless.
"OK. Can we play some records?" This might be 'just' the Klimax DS but the new Linn Urika II is digital and integrates perfectly. Counter-intuitive as it sounds, our Klimax level LP12 running through the digital phono stage, connected to the DS via ethernet cable was (another) match made in heaven.
Track after track sounded utterly sublime. Clean, open, very transparent. Incredibly musical. Our visitor seemed to be impressed and is buying the speakers around which we are building a system. Linn kit seems a likely choice!
Other listeners later in the day were blown away too. Describing the sound quality as revelatory.
Best we try these big speakers in our big space before they go! Funny feeling we might be buying some fresh ones too.