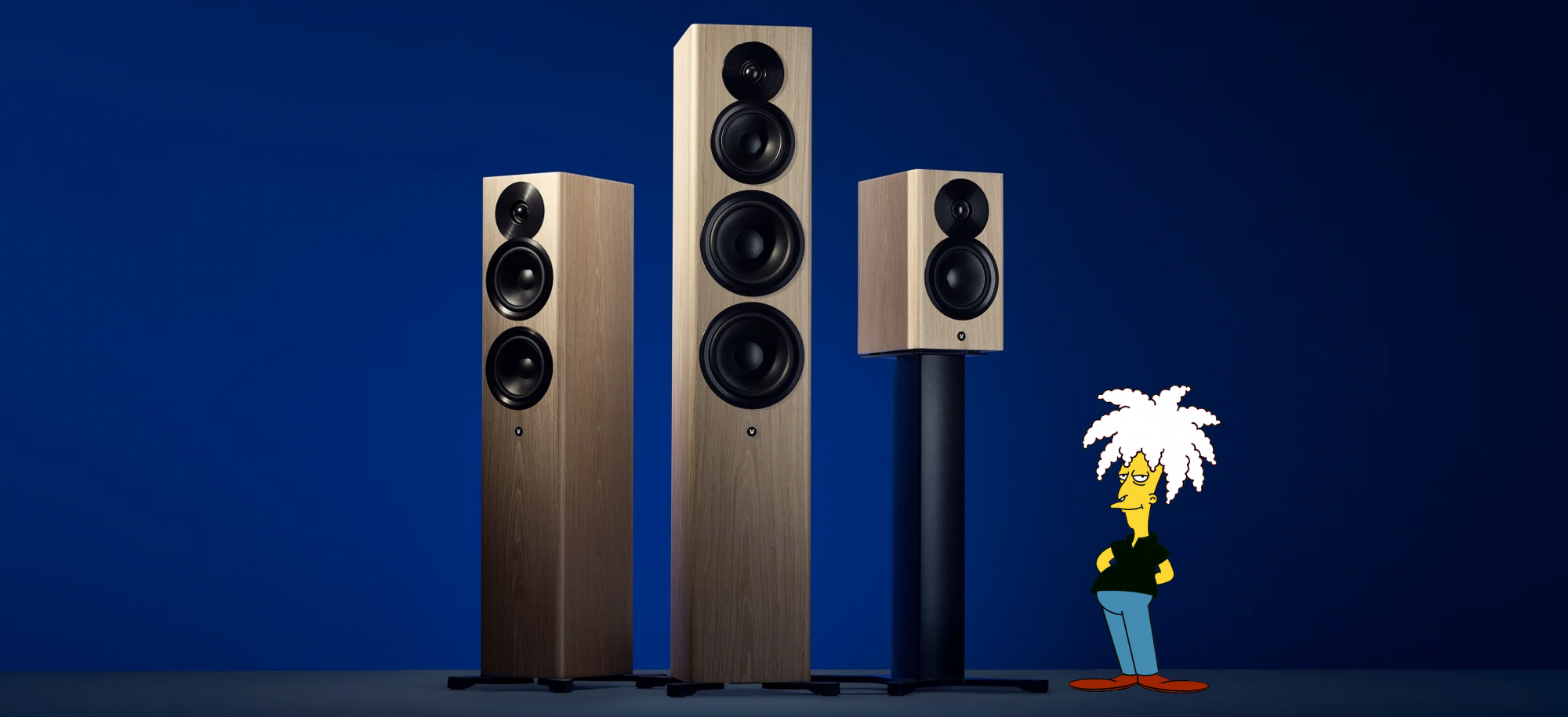 Focus on Dynaudio on 15th November was an opportunity to hear Dynaudio's various loudspeaker offerings in the presence of Dynaudio's Otto Jørgensen and Bill Livingston. The latter bears a (more than) passing resemblance to Sideshow Bob, so we simply could not resist the above graphic.
As predicted, it was an amusing and informative afternoon and evening, in the words of one of our customers, it was 'chilled'.
Otto did a splendid job of explaining the tech and Bill really needs his own radio show. With the background stories for the tracks he played it made for an engaging listening journey. That it all sounded as good as it did made it all the better.
The new Dynaudio Focus digital active speakers are proper high fidelity offerings that do things in a way that non hi-fi people actually want.
Curiously, it turns out that hifi people also find them very addictive and easy to listen to with one of our customers finding himself reminiscing of the early days of active systems and how they simply made him want to play one track after another. Despite all the tech involved in making them seamless, they really do connect you directly with the performance. The Focus 50s floor-standers are particularly beguiling.
This is an instance where Roon seems particularly well suited to the job.
Truth be told, we could easily have been there all night. At time of writing, it was showing the potential to do exactly that!
Yes, dammit, we will have some of these for dem. These are seriously impressive devices that, if there is any justice should disrupt the market.