Two of our loudspeaker brands have recently applied the 'i' suffix to established models. Intended, I believe to denote 'improved', with our post-lockdown loudspeaker re-stocking well and truly underway, it's hard not to think of it as meaning 'influx'. Perhaps innundation . . .
PMC have upgraded their much loved twenty5 series. Their smallest and largest floor-standers, twenty5 23i and 26i, are already here. Our demo twenty5 24i is due a little later on. Demand, generally, has been substantial, leading to fairly significant lead times at the moment.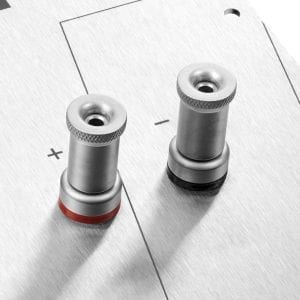 They look very similar to the previous generation, but it does not take long to spot the physical differences: the in-built isolation for the alloy slabs that support the floor spikes, the new tweeters and re-styled back panels are obvious. The revised crossover is invisible but it makes its presence heard.
The principle being applied here is of many small changes that refine and optimise. Think GB cycling from the glory days.
The Dynaudio Contour i
This is a broadly similar story, although the visually similar drivers have actually been significantly redesigned. Similarly, the crossover. Whilst the cabinetry looks the same, the available finishes have changed and the uninspiring-sounding grey oak turns out to be something of a gem resembling the edge-on plywood finish on the last generation Special 40.
Pictured below is the walnut veneer, which also looks rather better in the flesh.
So far, we have Contour 20i stand-mounts and 30i floor-standers. A pair of the Contour 60is are due late August.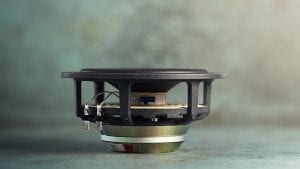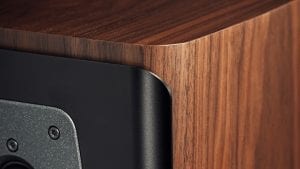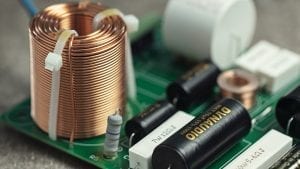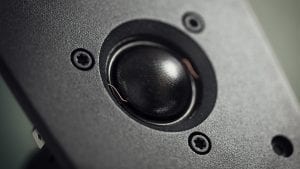 Sonically, they are impressing us greatly, particularly with Naim and Accuphase.
With Dynaudio's love of using massive wooden crates for their more expensive models (Contour 30i upwards) this is leading to packaging storage issues that we had never dreamt of!