Really quite excited to have the full sized and snappily titled Kii 3 with BXT active loudspeakers on hand at the moment. They are sort of passing through but are certainly making an impression, not that we seem to get much time to play them!
Having spoken so far in something resembling machine code, I shall explain:
Kii 3 loudspeakers are fully digital multi-driver loudspeakers that punch well above their size (and, arguably price) in terms of clarity, dynamics bass punch, and control. The BXT bass module adds something that the pint-sized kii 3s  clearly don't need. Except . . .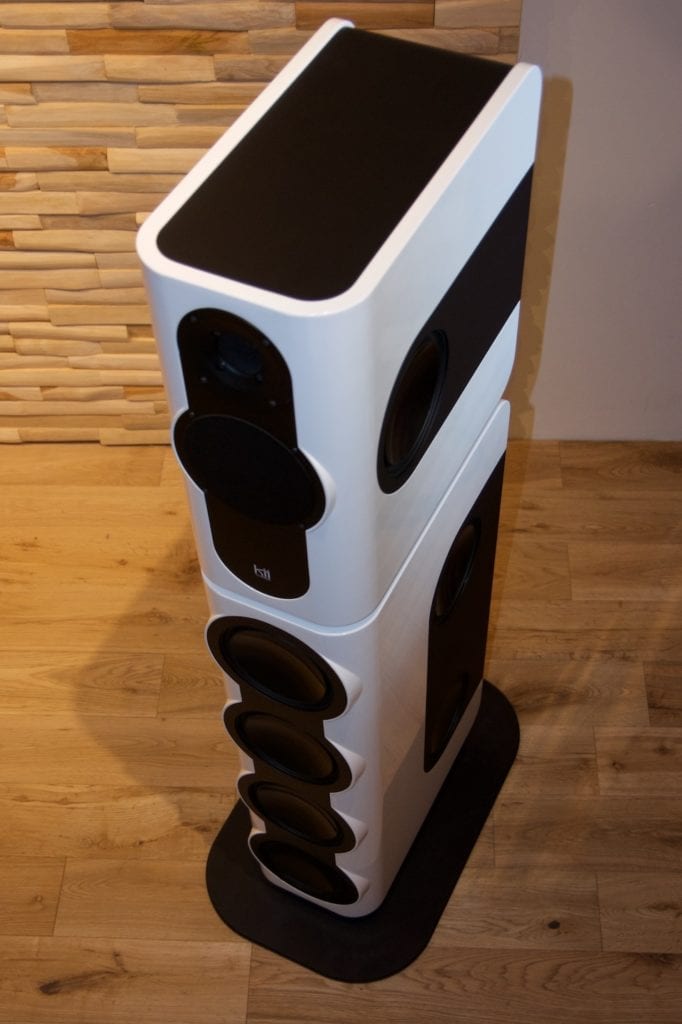 Because all the drivers in both sets of boxes are separately driven and controlled within the digital domain, there is the opportunity to segregate the signals, freeing the upper boxes to take on a smaller, albeit crucial, role and leaving bass kick and wallop duties to the tower of power below. It also turns them from a point source into a vertical array, and apparently, this matters greatly :).
The upshot is a far greater degree of resolution, a lot more scale, and the potential for gratuitous levels of loudness. All of this came together after an initially depressing phase where the existing settings for another room overlapped with cold electronics. Once warmed and adjusted, they show themselves to be rather special.
As with the bare Kii 3s, the bass control is exemplary. It's downright remarkable how they fail to stimulate corners.
It's a few days of activation with the arrival of some ATC SCM100A SE  loudspeakers and the final version of the Kudos SNAXO crossover for Naim. The final draft for Super 10/20, 505 and 606 is still being finalized, but we now have SNAXO for Titan 707 and 808. More Naim amps are ordered to facilitate this diversion.
31/5/19