Interesting visit from Melco's Alan Ainslie and Tim Lawson last week. New products looming are the new D100 disc ripper and E100 expansion drive. So here they are pictured here.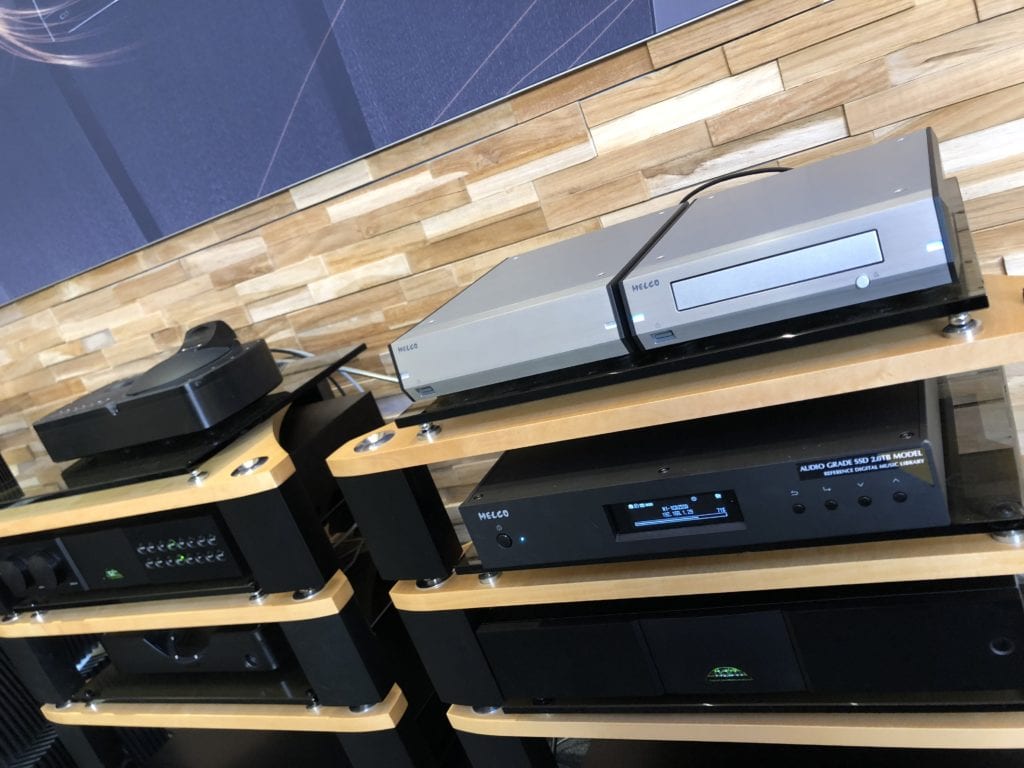 Not for the first time, the initial products are silver but black is promised to be an option too.
We had a run through the new SongKong tagging software for Melco that will be properly released at Munich. We also expect to see the Roon end point option coming with the fresh Melco operating software.
When using the Melco into a DAC, you can  and should select 'Direct Mode'.
You can also turn off file sharing. Since our initial interest in Melco spun out of using it as a UPnP server, we have tended to leave the music serving (SWB in the settings menu) running. If using with a DAC , and we are currently using our Melco N1AZs (SSD) server with both the Chord Blu II up-scaler and Dave DAC, you can turn this off. You still have control via an 'app' but the network file sharing is turned off.
The gains in purity and scale are not small.
While you are at the button pressing, killing the display by holding in the 'back' button also brings significant improvements.
Oh, and you can also turn off the back LEDs too . . .
Suffice it to say that we have by far the best sounding digital 'front end' that we've ever had. It's magical. The mild frustration in all this is that, if / when are to go for full Roon integration, the SWB setting may well need to be switched 'on' so the age old trade-off between ultimate sound quality and functionality raises its head all over again. We are awaiting confirmation on this.
By the way, it was suggested that we try the free Lumin control app to take charge of the Melco / Chord combo. It presents you with a little bit of a learning curve but seems very good indeed.