Hidden in the background, in late 2018 Russell K ran into some production issues. It was largely of their own making, in that they were keen to shift assembly to the UK and to improve cabinet finishing. They also decided to change the distribution chain.
As they say about omelettes, eggs get broken. . .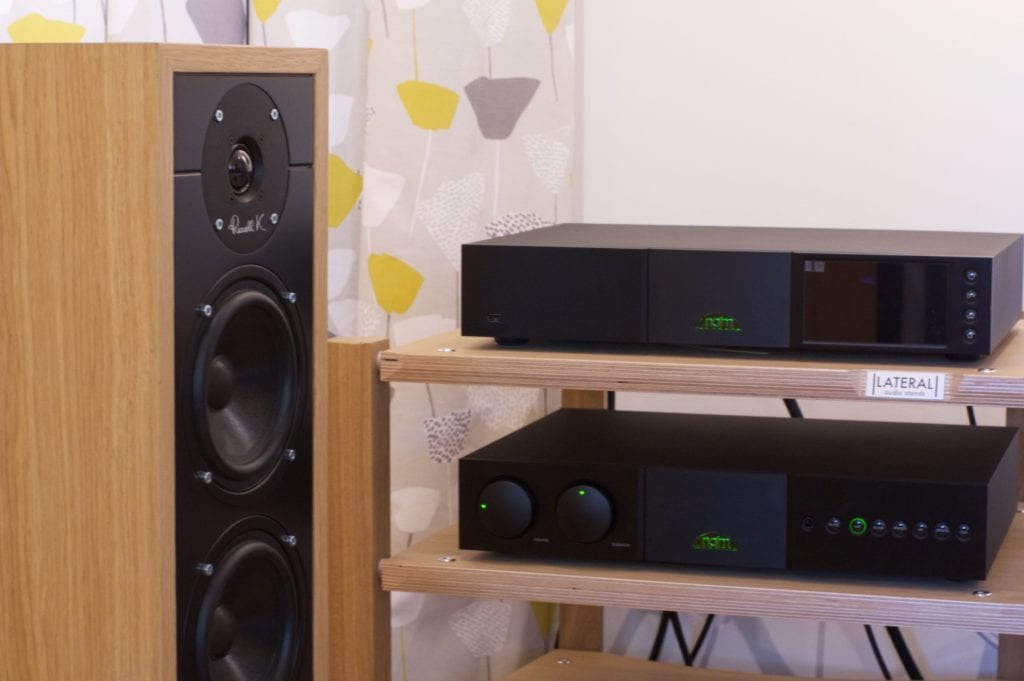 Knowing that supply was temporarily limited resulted in us not perhaps making as much of the brand as we once did. On top of that, we never much liked how our walnut finished Red 120s looked, so these were particularly ignored.
Russell was miffed. He had a point. But, then, so did we. Upshot is a nice fresh pair of Red 120s in oak veneer, built rather well in the new facility.
With a new Naim SuperNait 3 to be run-in too, it would have been rude not to partner them up. Even with NAC-A 5 speaker cable (that Russell hates) they sound animated, colourful, engaging. Extremely tuneful, in fact.
Dammit, we'd forgotten!
Rest assured, Russell K products are not only back in full flow but we are back on message too. Red 50, Red 100, Red 120 and Red 150 are all lined up aching to seduce you all over again 🙂