Many thanks to all who attended during our three day inauguration reception at St Cecilia's House.
For those who don't know, we purchased St Cecilia's, a de-consecrated 1992 Roman Catholic Church in Trimley St Mary, near Felixstowe in 2016. On 9th January 2017, work started to modify the internal layout, electrics and facilities into a demonstration / retail facility with a collection of listening rooms, office and workshop.
Simply because we liked the date, our opening was on May the 4th.
Mike Heath and Dan Raggett from Naim demonstrated the new Naim Uniti Atom, Star and Nova all in one units over two days using a variety of Focal, Magnepan and PMC loudspeakers. Naim also very kindly provided a Mu-so Qb all-in-one system for the free raffle. The winner has been notified and we will post more on this latter.
Paul Darwin from Rega presented the new £500 Ania MC cartridge on a PL3 with Aria phono stage, Elex-R amplifier and RX 5 loudspeakers.
Russell Kauffman from Russell K played the new Red 120 loudspeakers on Rega and Naim systems.
Alan Ainslie from Melco gave numerous in-depth sessions, predominately one-to-one on the principles behind their products.
Katie Wilson from Linn Products explained streaming and demonstrated the new Katalyst – equipped Klimax DS3 against the previous generation player. It is safe to say that progress has most definitely happened. KDS3 is a very fine thing.
On top of all that, we got to test out our new premises. Any issues? Well, the data network managed to creak a little and we will need to sort that out pronto. The bigger test was of the revised building layout, and our new 'gaff', St Cecilia's House, seemed to go down rather well wth our visitors.
Thanks go to all the people mentioned above and to customer-cum-coffee bean roaster, Nicholas Butt who provided superb coffees for the duration.
Builders, A C Harding started on site on 9th January making the modifications and did an excellent job. Ongoing assistance from Richard Vivian at Big Sky Acoustics and architect Richard Crosby at Poole and Pattle have been greatly appreciated.
Some pictures, most of which were taken by Tony Miller: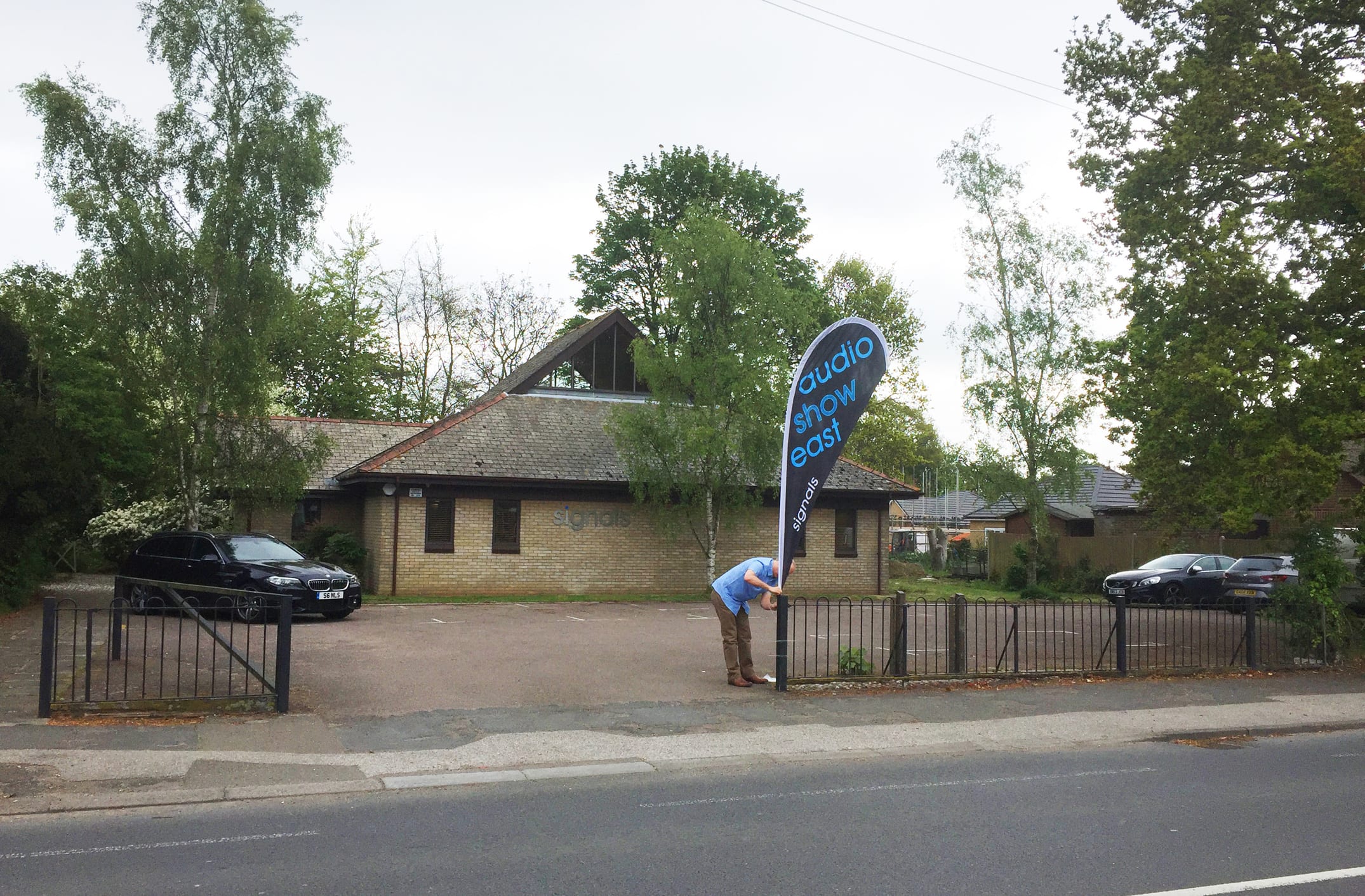 In the absence of our proper signpost thingy (due soon), we used one of our Audio Show East flags. It seemed to work at drawing the odd person off the street!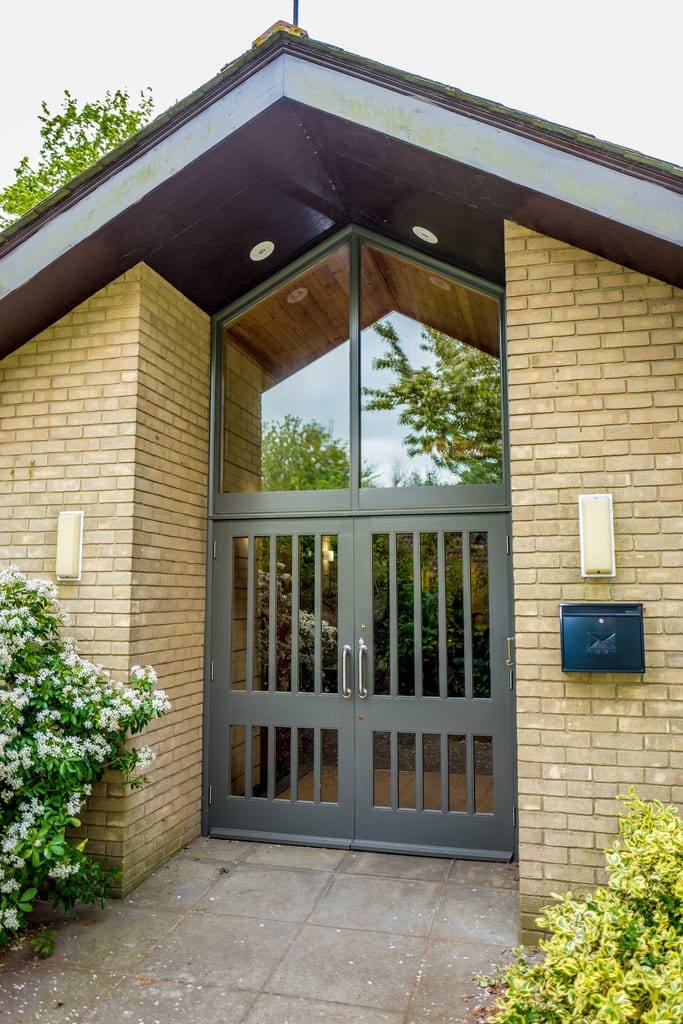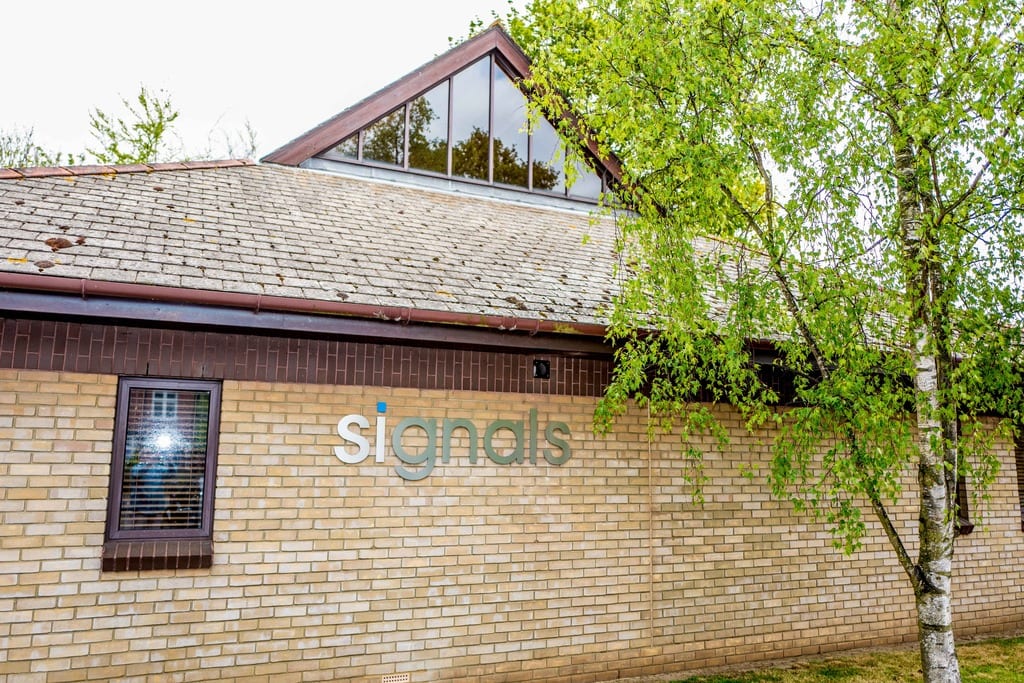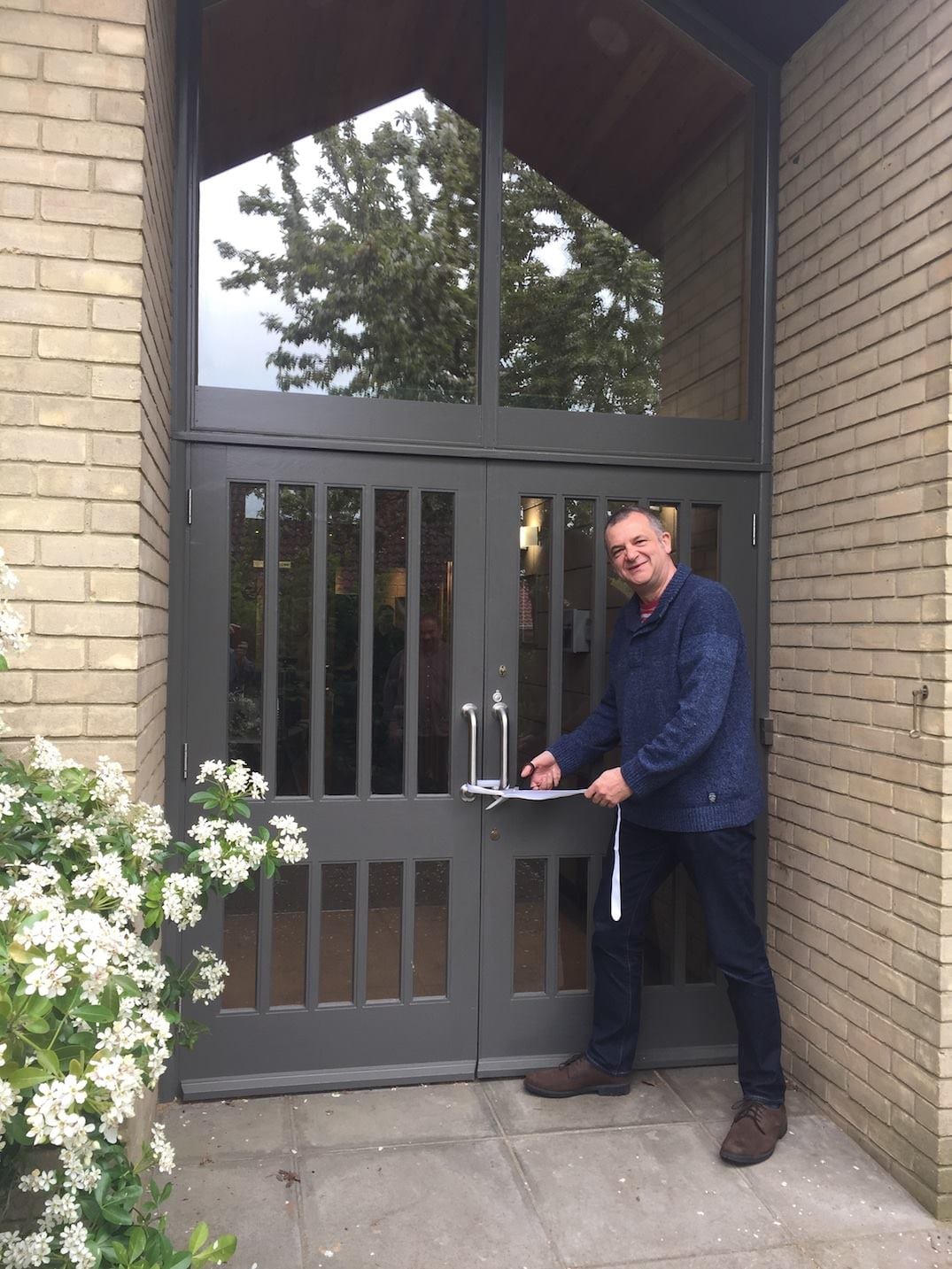 Customer, Tony Lockhart cuts ribbon.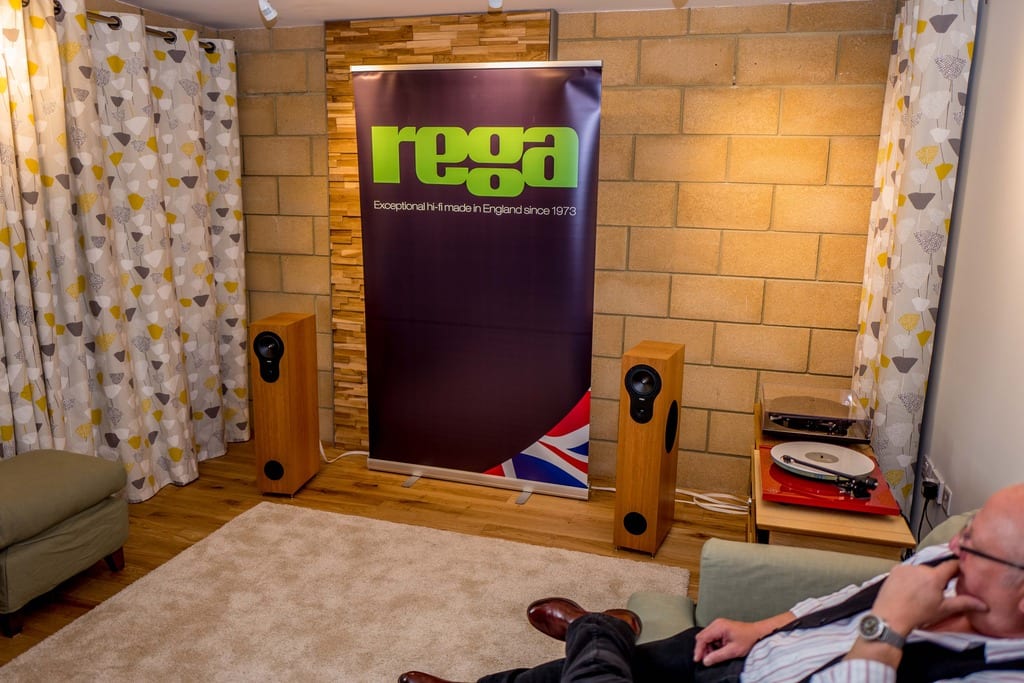 Rega's room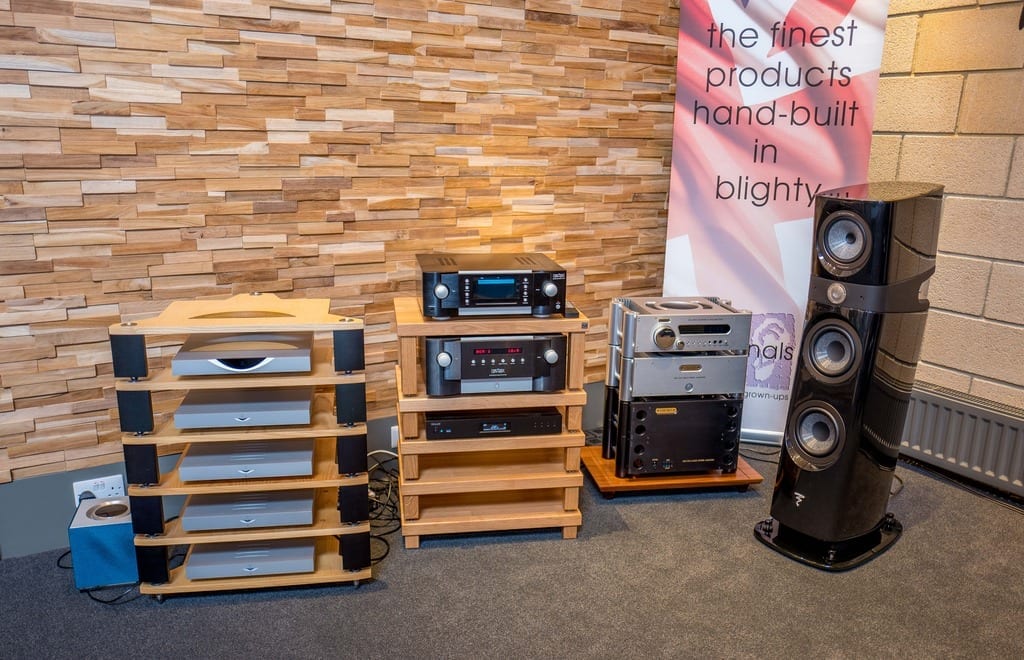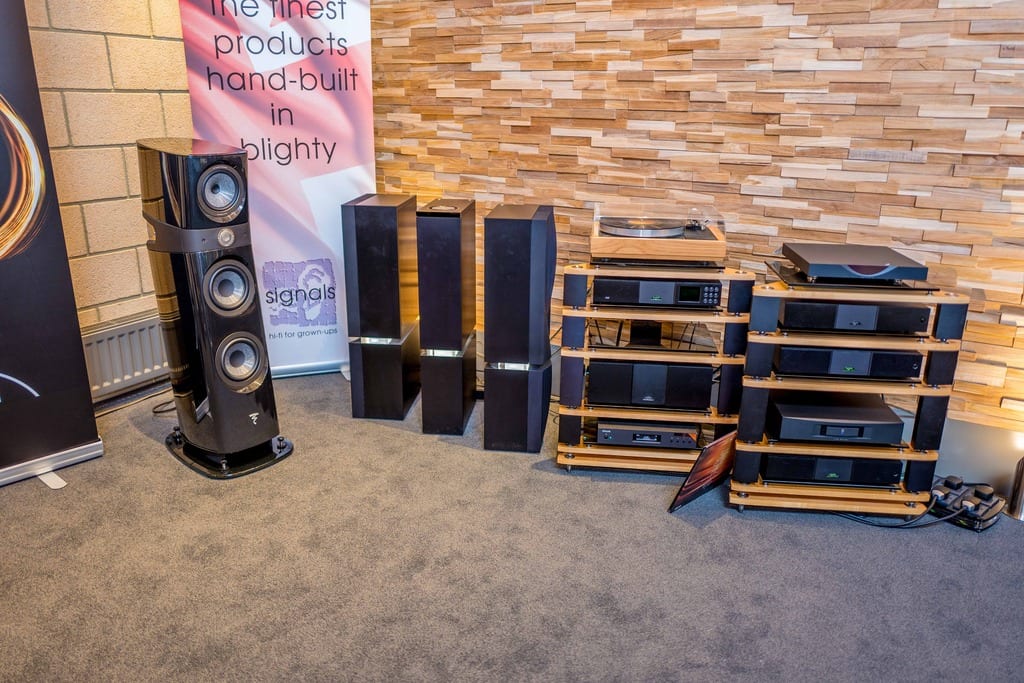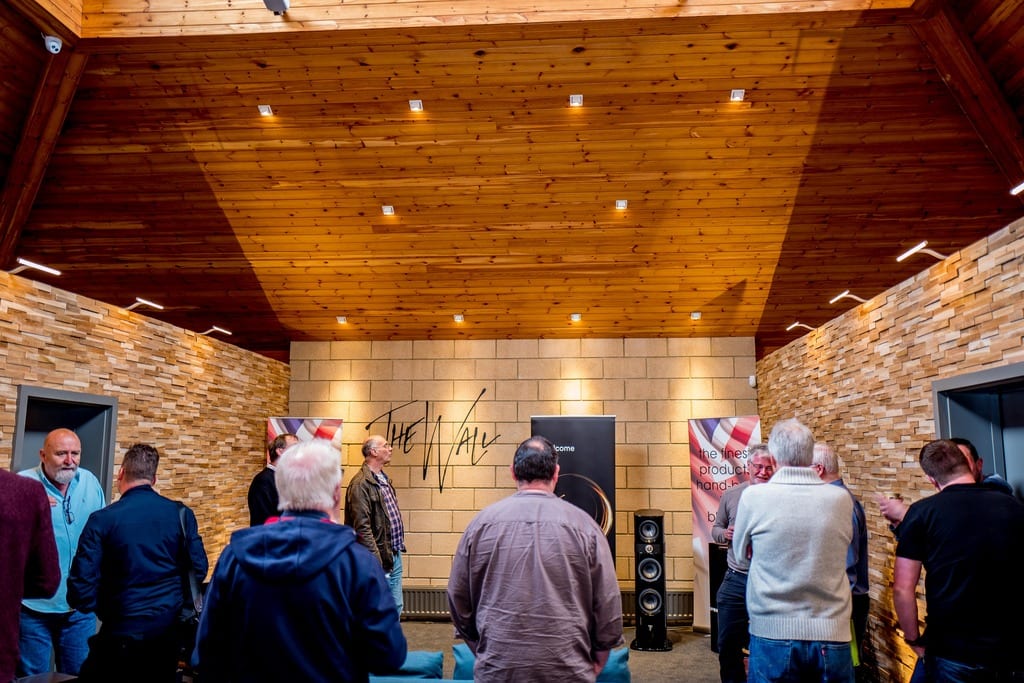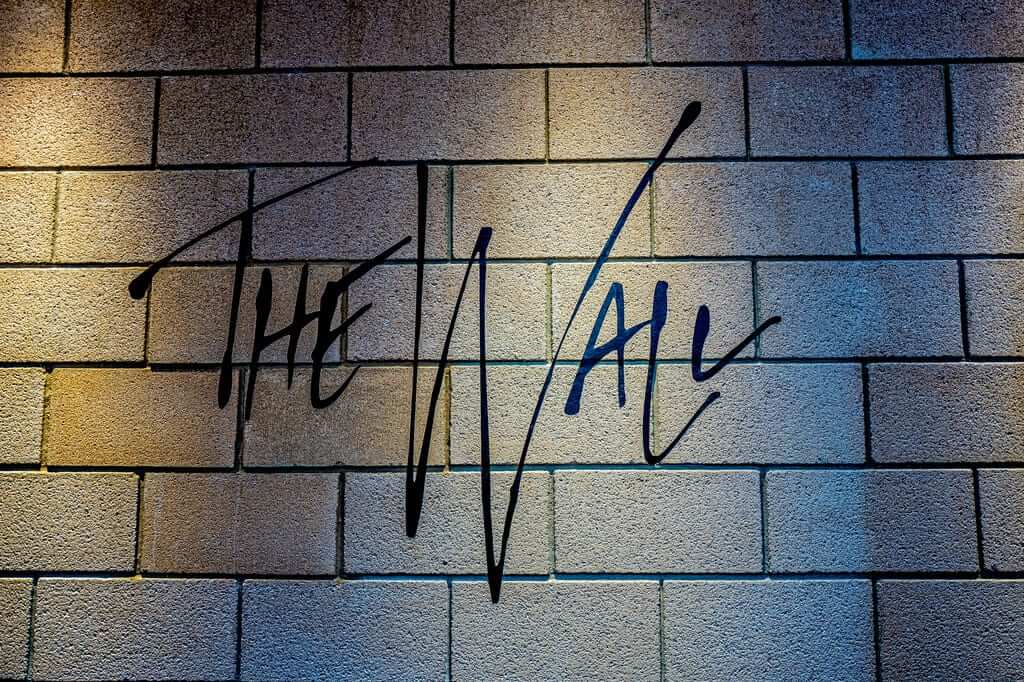 Mike Heath from Naim Audio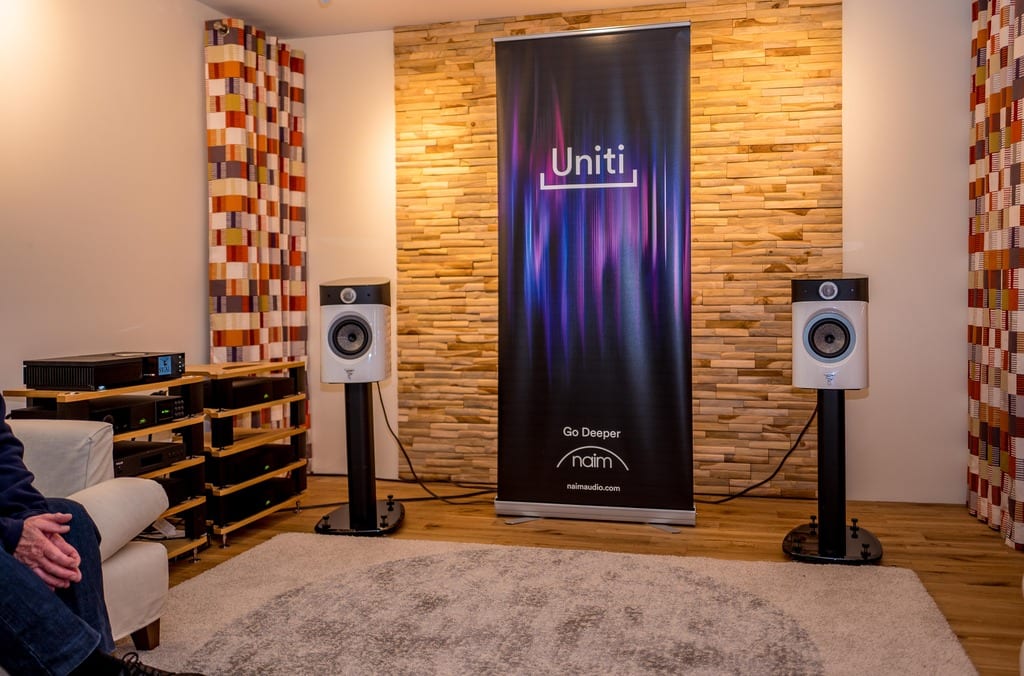 Uniti Star with Sopra No 1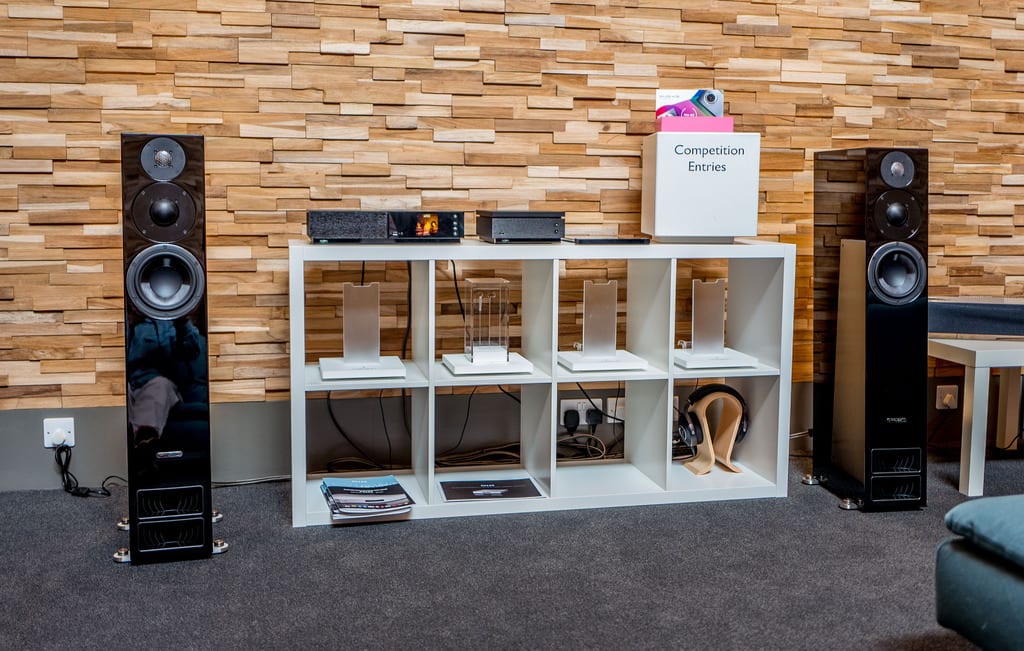 Uniti Nova with PMC Twenty5 26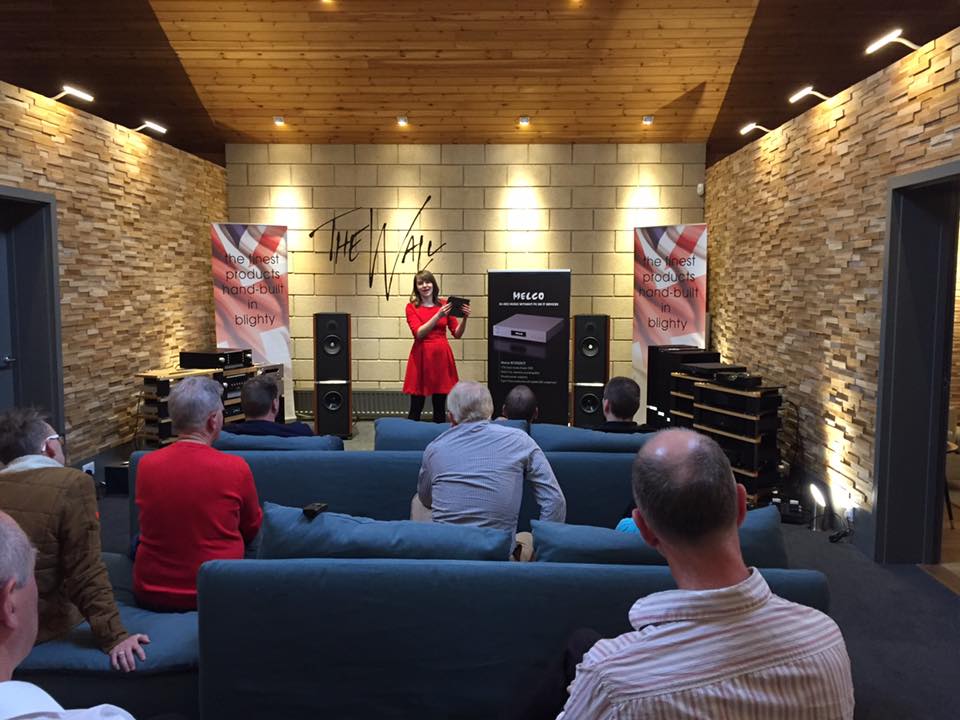 Katie Wilson from Linn Products