After the optimistic 'blooming spring' newsletter of a couple of months ago, you would think I'd learn! Sun came out again. It feels much warmer. I'm instantly cheered. It certainly helps me to stick to the excruciatingly upbeat vibe. Welcome to the May newsletter.

Anything new to report?

Beyond the pleasant novelty of us settling back into the groove of having customers visiting us again, we do have one or two new arrivals.
Presenting Atom Headphone Edition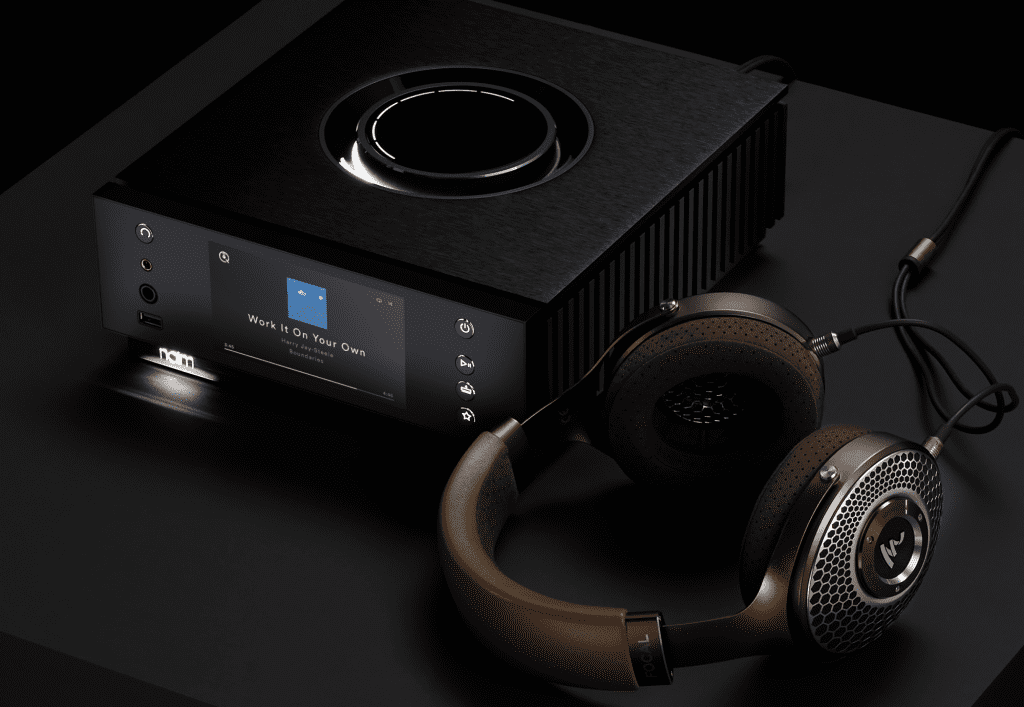 Naim came up with the idea of a new headphone amp cum streamer a little while ago but COVID led to a distinct lack of launch opportunities. Based on the Uniti Atom, the Headphone Edition looks utterly familiar and I confess that we were initially a little underwhelmed by the idea.

But then we looked more closely at the specs. It's aimed at giving a high quality feed for headphones and can cater for both single ended and balanced headphone connections. It's also a preamplifier with both balanced and RCA outputs, so the money saved on power amplification has been invested upstream. Price remains the same as the 'cooking' Atom.

As a streamer / pre-amp with analogue inputs, it's ideal for use with third party power amplifiers and active loudspeakers. Curiously, there is no DIN output for Naim power amps but it's easy enough to come up with a suitable lead, so we've tried it with a NAP 250 DR. Let's say that it sounded encouraging. We compared it in this role to a 'straight' Atom and the HE is a considerably cleaner, more colourful, focused and dynamic proposition. Here, we have a headphone product that could hold at least as much appeal for non-headphone users!

We already have one on demonstration, so you can judge this little beast for yourself.
New Focal 'phones
Spookily, Focal have released some new headphones just a little ahead of the Atom HE. The open backed Clear Mg (magnesium) are pictured with the Atom above. These are an upgrade on the existing Clear headphones, which remain in production. Price of Clear Mg is £1399. There is a 'pro' version, which comes with fewer cable options, for £1249.
The second 'newbies' from Focal are the £999 Celestee closed back 'phones. These are hugely better than the Elegias with which I'm afraid we struggle to get along. Let's just say that we will be delighted to sell our demonstration Elegias at a bargain price 🙂

Read more about the new Focals here
Back to demonstrations
One of the joys of getting back to demonstrating systems is reacquainting ourselves with what great kit we have to play with. It was heartening to get the Kudos Titan 808s back into the 'front' dem room to replicate a customers existing Naim 500 system. Hard on the heels of this, we were checking how the Naim ND555 and new Linn Klimax DSM units compare when running into an Accuphase pre-power combo.
Perhaps surprisingly, the Linn's tonal balance turned out to be well matched to the Accuphase. I think this was the first time we had partnered the 808s with an Accuphase A48 power amp and it most certainly did not disappoint. Neither did running the Linn straight into the power amplifier, by the way. Given that the KDSM also has analogue inputs, this makes for a very space efficient high end system.

The black rack pictured above is the new, 'Cadenz' from Lateral Audio. One of our little jobs this week is to do some listening comparisons. So far it seems really rather promising.
New from Auralic: the Altair G2.1
ALTAIR G2.1 has been announced and it looks like we ought to have it!

Auralic promise that it has been developed with properties and features that ensure its performance is considered "next-level," and allow for it to be used as a stand-alone preamplifier, not just a 'streamer with facilities'. The analogue Volume Control is similar to that on the VEGA G2.1 and based on a resistive ladder design. It provides ultra-quiet signal, no matter the input. Class A Orfeo Output Modules allow for an ultra-low-noise and low-distortion signal in the analogue domain. Altair G2.1 also houses two separate all-analogue inputs, completely bypassing the digital structure and maintaining a pure analogue signal throughout. The first is a line-level input, including AV bypass functionality, and the second is an in-house engineered moving-magnet phono stage for an 'elegant, direct, and quiet' connection to a turntable.

Priced at £4599, this could well hit the spot for a lot of listeners. We should see our demonstration example by the end of May.
Finally, as lockdown ends and the old unfamiliar freedoms start to return, we hope to start having some open days in the coming months. Who knows, we might even be able to start planning another Audio Show East.