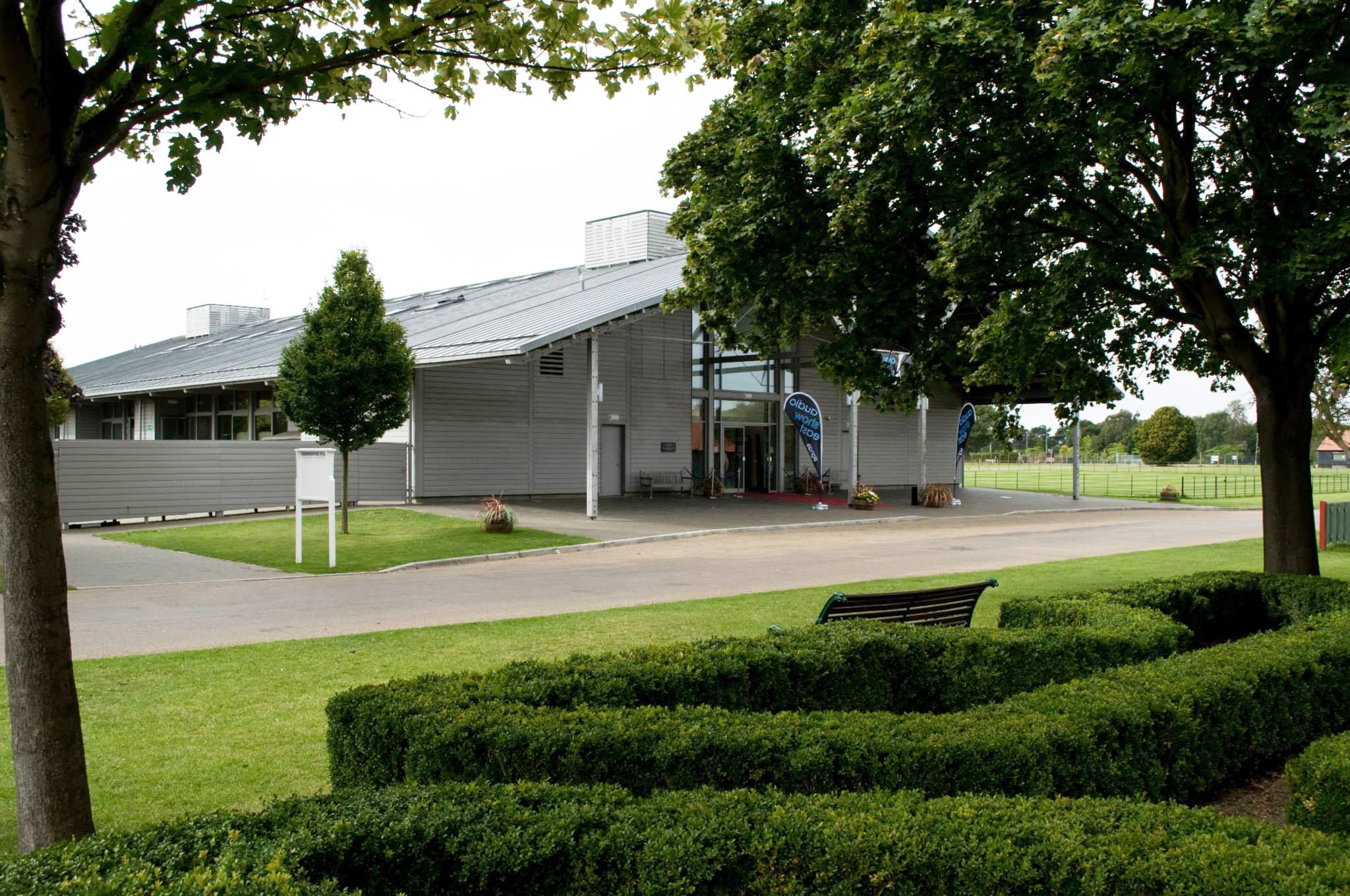 So, we survived!
Audio Show East 2014 went rather well, we feel. This is an opinion formed not only from our own perceptions but from emails, phone calls and forum posts afterwards. It looks like we may have an annual HiFi show on our hands.
Turnout was 70% up on our 20th birthday bash last year and the show was a little bigger too, with the additional building.
The best thing is the light and airy Trinity Events Centre. The positive 'vibe' seems to weave its magic on visitors and exhibitors alike. There was a show report by The-Ear magazine.
Click through the following pages for more pictures and waffle.
Thanks to Mick Dann and Andrew Littleboy and The Ear for allowing us to use their pictures.

Naim
As promised, Naim brought the Statement amplifier. Speakers were the Focal Stella Utopias and source was NDS with twin 555 power supplies. For the first time at one of our events, we needed to issue tickets for the timed demonstrations. Numbers exceeded room space. Despite experiencing hurdles delaying set-up, the team put on the usual meticulous yet utterly relaxed show with a more varied musical repertoire than before.
General feedback was very positive indeed and the battle scene from the 1812 Overture produced an unexpectedly dramatic denouement to the final demonstration of the first day (Friday). On Saturday, visitor numbers were even higher so the effect of the busy Naim room periodically emptying and filling was less obvious to the wider show.
In the bar area, the uniti range was joined by the new mu-so. In the empty room, some hours before the show started I was able to hear it play properly. Hi-fi? Probably not in the normals sense but a clean, spirited and surprisingly wide bandwidth music player that will find a lot of new homes.
Lucky winner of the mu-so in the free draw, was Justin Storey from Essex.

ARCAM
Tucked away in the Bucklesham rooms, Arcam reported a high volume of traffic listening to the new A49, P49 and C49 amplifiers. PMC Fact 12 and Twenty 26 loudspeakers were used.
Their new CDS27 SACD / CD player cum streamer sounded great through these systems. All the more impressive when the projected sub-£800 price is considered.
John Dawson gave talks on the technology behind the class G products and these proved immensely popular. All in all this was a joyful re-engagement with the two channel world with customers being bowled over by the sound quality being offered.
Winner of the Arcam airDAC in the raffle was Sue Disbry.

Chord Electronics
Chord Electronics brought the promised 'killer' system driving PMC BB5 loudspeakers. Probably the largest stand-mounts in the known universe!
And very good it was too, winning praise from many listeners.
Hugo impressed listeners in the headphone zone and the winner of the gloss black Hugo was John Bown from Suffolk, a Signals customer of long standing and, ironically, already a Hugo owner.
I don't think anyone has ever looked more embarrassed to win something!
Henley Designs
Nick Fuller from Henley Designs brought along a Roksan Caspian M2 setup as well as the new Pro-Ject Xtension 9 combined with the Lehmann Black Cube SE MK11 through the Acoustic Energy Reference 3 speakers all on a Custom Design stand.
They also had the latest Box Design RS series including Pre Box, Amp Box Mono, CD Box and Dac Box using Acoustic Energy Reference 1 speakers.
I have to admit that the room seemed a little hidden and it was missed entirely in the review for the The Ear online magazine.We also got no pictures 🙁
Ironically, it was 'mentioned in despatches' more than once by visitors for the super sound . . .

Kudos Audio
County Durham based Kudos Audio brought along the final production version of the X3 compact floor-standing loudspeaker. They impressed a lot of people too. We have hung onto these final versions for a few days and they are teriffic.
The magnificent Titans were there too. Keen to demonstrate that Kudos is not only compatible with Naim, Kudos teamed up with Linn Products to use a full Klimax system with 4 x monobloc power amplifiers in bi-amp mode.
Cabling wall all Chord Sarum . . and the LP12 turntable was using the Kiseki Blue NS cartridge.
Yet again, the room of the show for many.

PMC
Always a popular room, PMC did their usual professional job of room set-up and Tom Baron made his customary enjoyable and quirky musical choices.
Using Bryston electronics, they achieved excellent results with both Twenty 26 and Fact 12 loudspeakers. Lot's of praise heaped on them, they struggled to squeeze their heads into the van at pack-up time 🙂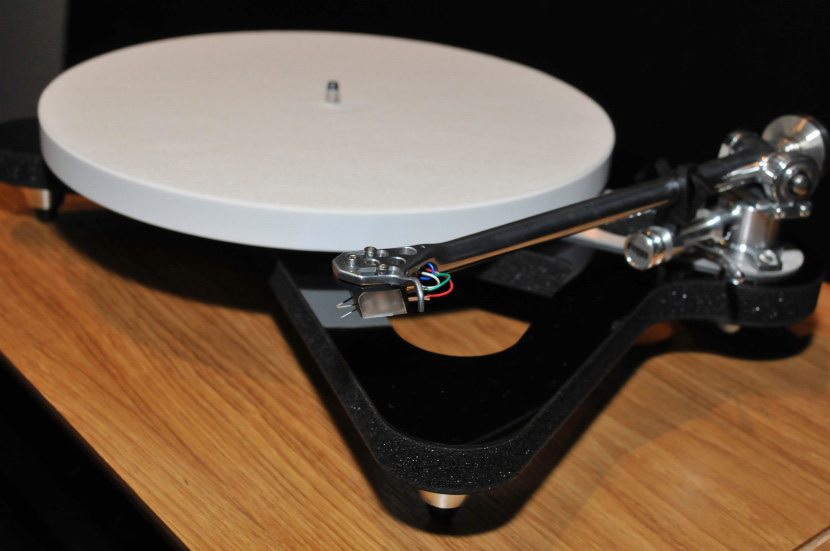 Rega
Surrounded by super high-end sytems, Rega achieved their aim of being an oasis of down to earth realism. And good on them!
Using the new RP8 and new RP10 turntables, RS7 loudspeakers, Aria phono stage and Saturn R DAC-with-a-CD, the new Elex-R and Elicit-R amplifiers gave fine accounts of themselves.
Paul Darwin and Rob Noble were the genial hosts. It was the best room for 'nibbles' too 🙂

The Chord Company
It might not look pretty . . .
Actually, that's unfair. Chord made the room look great. They also had our Naim NDS / 552 / 500 / Kudos Titan system set up back to front so that cable changes were easy to see and operate.
The dems were clearly persuasive, judging by the requests to try things out after the show.

Stamford Audio
Stamford Audio, Naim Label and St Elizabeth Hospice did a roaring trade selling music on CD and record for sale in the bar area.
In the Bucklesham Rooms, we had a Headphone Zone with Audeze, Hi-Fi Man, Sennheiser (inc the high end Orpheus) and Stax all represented.
Headphone amps from Lehmann, Naim, Project, Rega, Trilogy, HiFi Man, Sennheiser and that bleeding Hugo thing from Chord were all set up too.
Adjacent to this, Simple Audio had an area tucked away, perhaps with hindsight, a little too discreely.