Hi-fi starts with Emit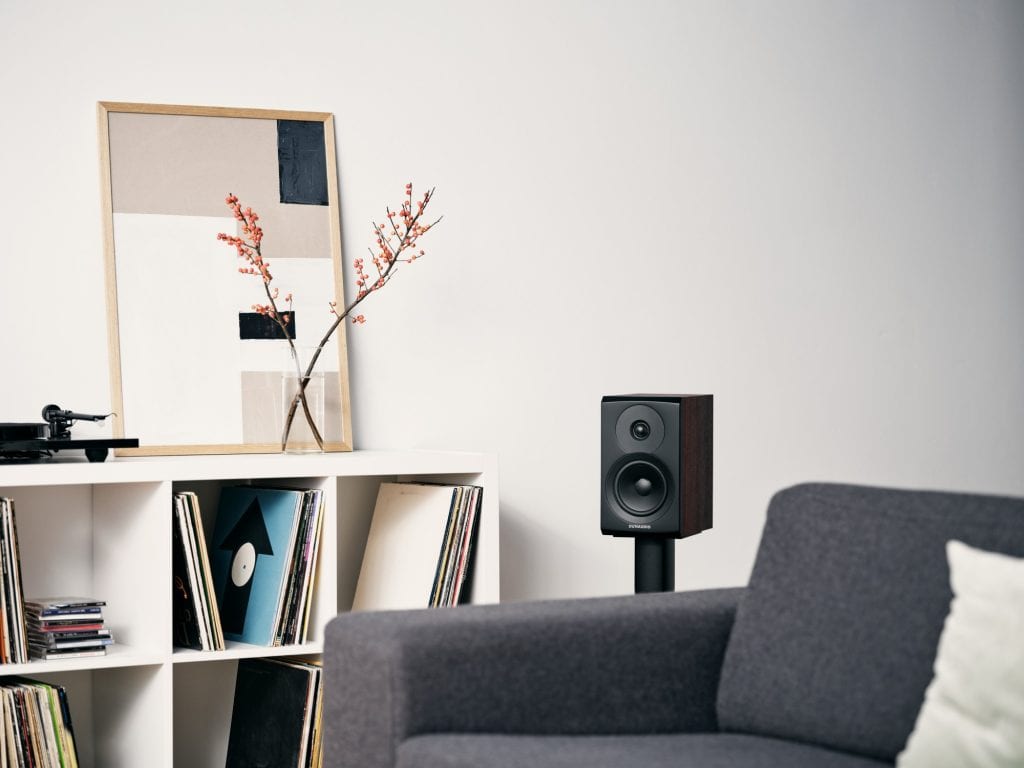 Dynaudio has updated its award-winning Emit family of passive speakers. The new Emit family is available to buy from 24th June 2021. 
We've already had a play & have been very impressed. Even straight out of the box, these sound like class-leading products. All have now arrived and we are pleased to say our initial reactions still stand.
As with the previous M series, these are pitched quite cleverly to allow insight but not to tear lesser systems apart. There is a slight softness and a rosey glow about them, yet they are really clean, dynamic and engaging.  We have opted to take the 10, 20 and 30 into demonstration stock, with the 50s being available should we need them.
In a sense, the 50s are the odd ones out, being really quite substantial and best suited to substantially dimensioned rooms. Anyway, back to the Dynaudio descriptions:
Emit is the entry point to the high-end Dynaudio universe. It's been created to deliver eyebrow-raising audio performance for the price – taking the guesswork out of what, for many, is their first step into audiophile-level hi-fi.
The range comprises two standmount models (Emit 10 and Emit 20), two floorstanders (Emit 30 and Emit 50) and a centre-channel (Emit 25C). They've all been designed, styled, tuned and optimised in-house at Dynaudio Labs in Denmark. The company's state-of-the-art Jupiter measuring facility – a vast measuring array – played a key role in their creation.
"The beauty of working on a speaker like Emit is that we can use all the trickle-down technology we invented for our most premium speakers. It's the same men and women working on all the products, so we know exactly how to bring that calibre of performance to people taking their first steps in real high-end hi-fi",says Dynaudio Chief Acoustic Specialist Daniel Emonts.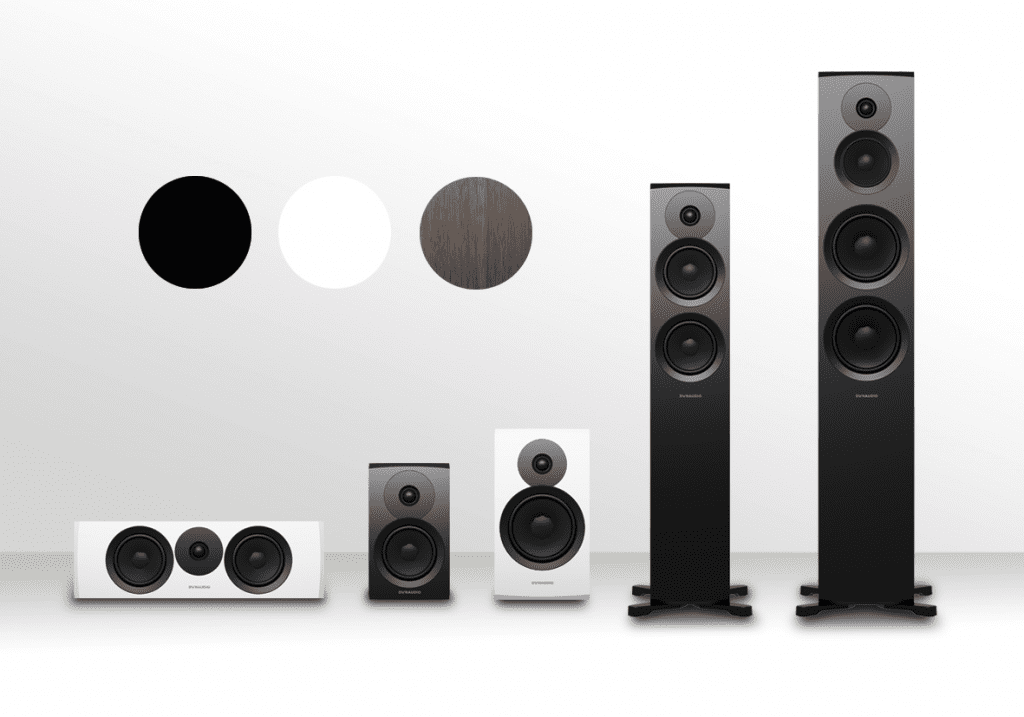 Cerotar tweeter
All Emit speakers use the Cerotar tweeter from the renowned Evoke series, whichin turn is based on the formidable Esotar Forty tweeter from Dynaudio's Special Forty anniversary speaker. Cerotar's custom AirFlow magnet is made from strontium carbonate ferrite+ ceramic, while the 28mm voice-coil is made from aluminium –a Dynaudio signature, found in the company's legendary Esotar3 high-frequency driver.
Advanced airflow-optimisation in the rear chamber is designed to reduce unwanted resonances behind the coated fabric soft-dome diaphragm. Meanwhile, the ingenious Hexis inner dome controls airflow, smoothing the frequency responsefor even cleaner, sweeter high-frequencies.
High-end drivers
Emit's mid/bass drivers, midrange units and woofers are all based on those foundin the Evoke range. Their diaphragms are made from MSP (Magnesium Silicate Polymer) – a material Dynaudio developed itself, and which delivers precisely the right combination of lightness, stiffness and damping for incredible accuracy.They're bonded directly to the copper-clad-aluminium voice-coil assembly for even more control over their movement.
Dual-stacked ferrite-ceramic magnet systems provide the power. Using more magnets has given Dynaudio's engineers greater control over the driver'smovement and excursion for more sonic precision. This improves dynamicsat lower frequencies while maintaining stellar midrange performance.
Custom crossover design
Emit's crossovers are hybrid designs, using varying combinations of first-, second- and fourth-order topologies. Why? Because a one-size-fits-all approach simply wouldn't deliver the performance level Dynaudio's engineers wanted to achieve. Giving each speaker in the range its own combination of crossover designs means they could ensure sonic unity across the range (essential in multichannel systems) while optimising each individual speaker's performance for the job it has to do.
Finishing touches
All Emit speakers feature a new dual-flared bass-reflex port, optimised to reduce air turbulence and minimise unwanted 'chuffing', particularly with deep notes. And that attention to detail even extends to the internal damping material, which has been measured down to the gram for the right combination of damping and openness. Emit's cabinets are made from 18mm MDF and are covered in beautiful custom laminate finishes. There are three to choose from: Black, White and Walnut. All speakers come with magnetic black grilles.
Recommended retail price:
Emit 10: £ 630 per pair
Emit 20: £ 825 per pair
Emit 30: £ 1300 per pair
Emit 50: £ 1750 per pair
Emit 25C: £ 600 each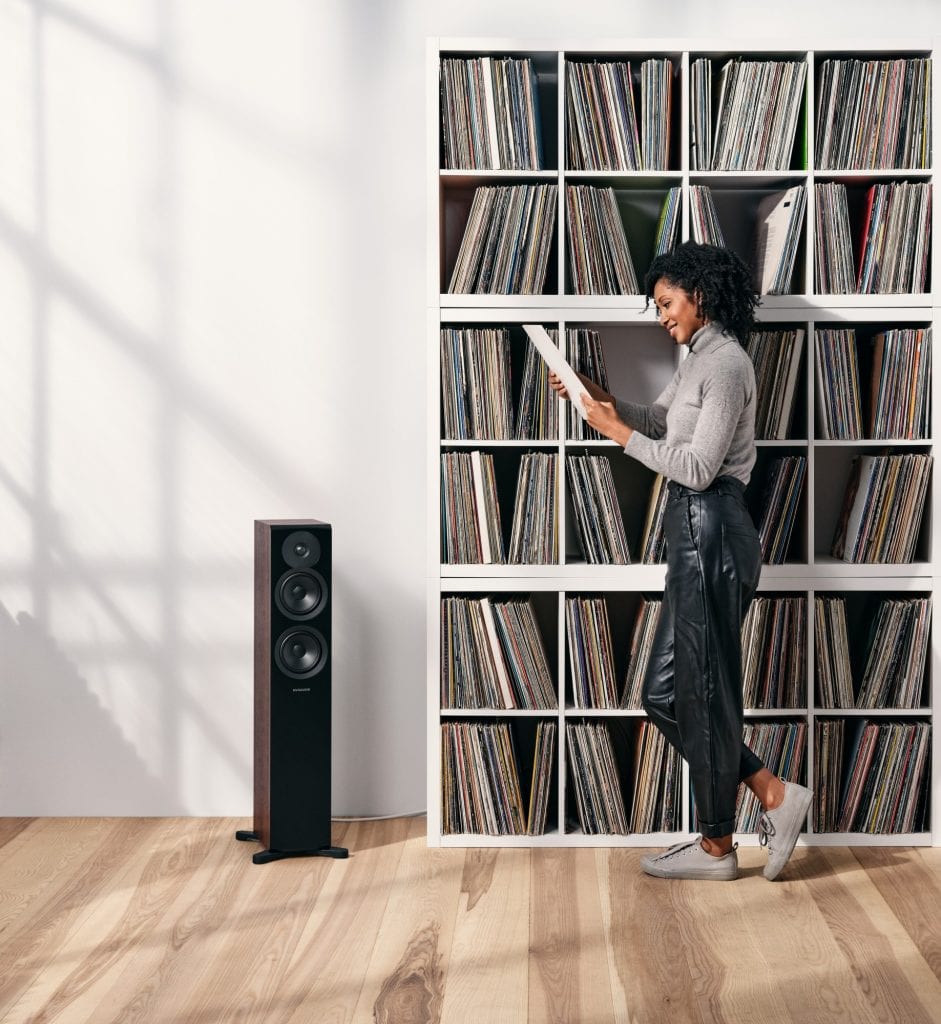 If you can cope, here is a link to Steve Guttenberg's 'Audiophiliac' review of the Emit 30.
Short version: he loves them! 🙂