Description
Developed in partnership with renowned manufacturer Clearaudio, the new higher performance arm has been designed for Linn effective length and offset angle to ensure complete congruity with all Linn cartridges and other related LP12 components and accessories. 
The static-balanced design is hand assembled with high quality, precision aluminium and stainless steel components. It features a polished tungsten and sapphire vertical bearing with dual ceramic horizontal bearing assembly, both of which are long-lasting and provide very low friction/rotational mass.
Krane is easy to set up thanks to a range of adjustments, including a laser etched scale for accurate and repeatable VTA adjustment as well as azimuth adjustment combined with a fixed offset angle to ensure perfect alignment of the cartridge and stylus. It also features an adjustable headshell design to ensure effective length is absolutely precise for proper cartridge alignment and performance.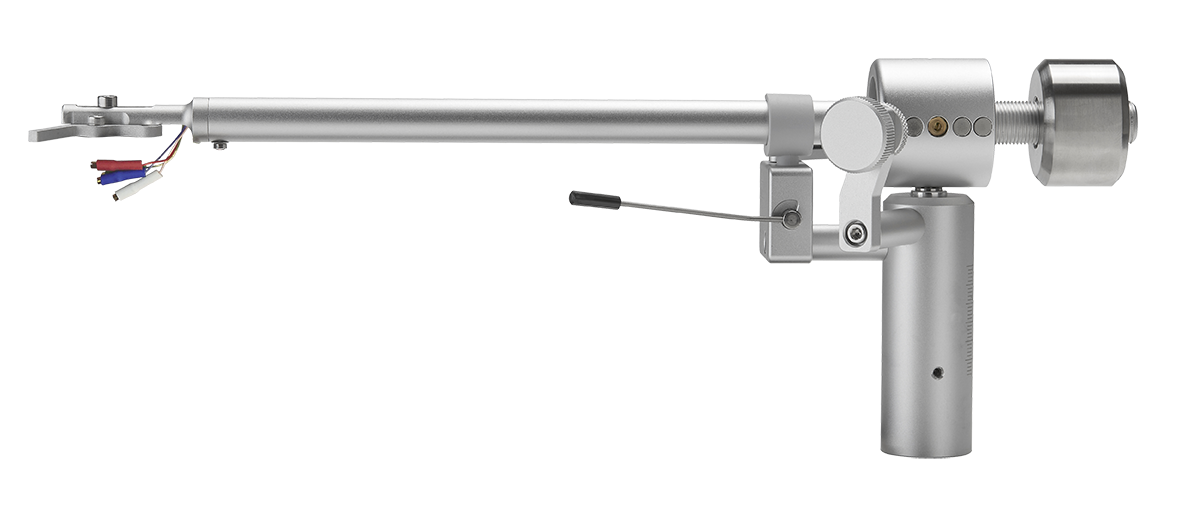 Key Features
Designed & built to Linn geometry and effective length
Static-balanced design featuring bearings designed for longevity and low friction / rotational mass
Anti-skating control via an easily accessible magnetic mechanism on the side of the tonearm
Easy, accurate set-up via a range of adjustments
3-point headshell for correct Linn alignment geometry and compatibility with all Linn cartridges and most third-party designs
5-Pin DIN cable connection for use with all current Linn tonearm cables including Urika
Linn-designed arm collar to fit standard, Kore and Keel sub-chassis
Supplied with a stylus force gauge