The Dynaudio open day was the third in our series of 'Audio Show East Lite' events.  This year, we are experimenting with more in-depth single brand open days held at our St Cecilia's House HQ. We have the facility, let's use it!
As is becoming the form, there were two sessions. One from 14:00 and a second from 18:00 there was a marginal overlap where late-comers to the earlier session, joined the later one.  The products being shown, explained and played were the Dynaudio Confidence and Evoke series'.
With Bill Livingston, UK sales manager and Roland Hoffmann, Senior Manager from Dynaudio HQ in Denmark in attendance, all we had to do was watch and listen. Well, sort out the food, make the drinks, clear up and watch etc.
Both Bill and Roland really love their music and their enthusiasm, particularly in the evening after a glass or two, was infectious. Roland can certainly talk technical  but he is fully aware that the end goal is enjoyment.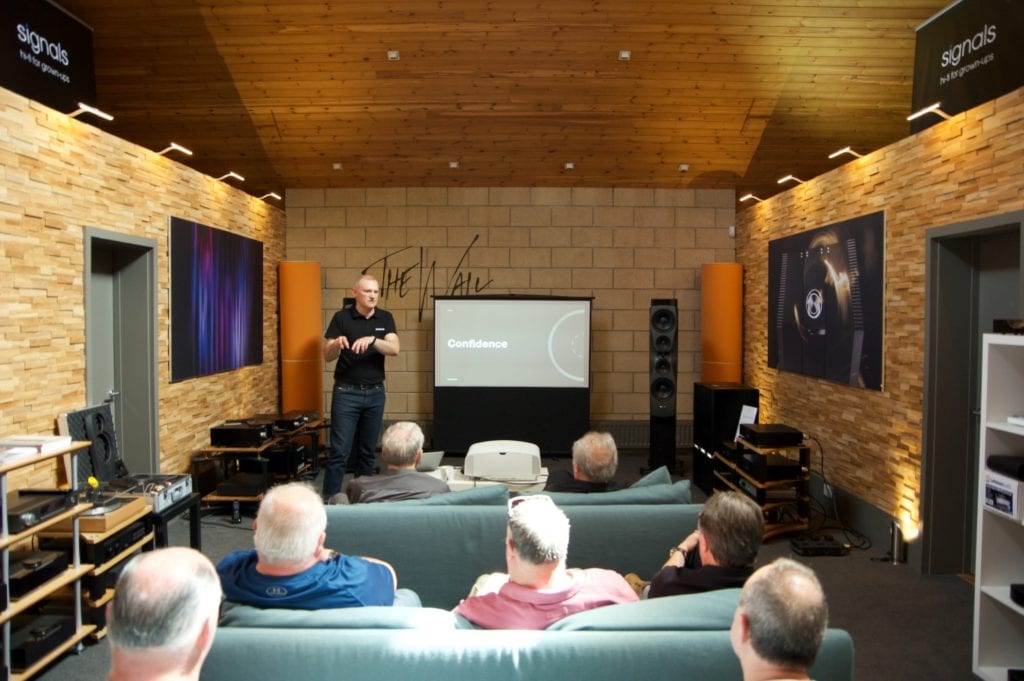 We already knew the speakers to be terrific but appreciation deepens when you gat a handle on just how much effort is expended in terms of R&D and thoughtful engineering. Results in both rooms were deeply satisfying but, as is often the case, our 'normal sized' living rooms seemed somehow more impressive. Even the smaller one with the Naim Uniti Nova and Evoke 30 compact floor-standing speakers was winning hearts.
Our larger 'normal' dem room had Naim ND555, NAC552 and NAP500 driving the Confidence 20s and, in the evening,  it proved hard to get people out of Bill's musical lock-in! The vibe he achieved took me back to my teenage years.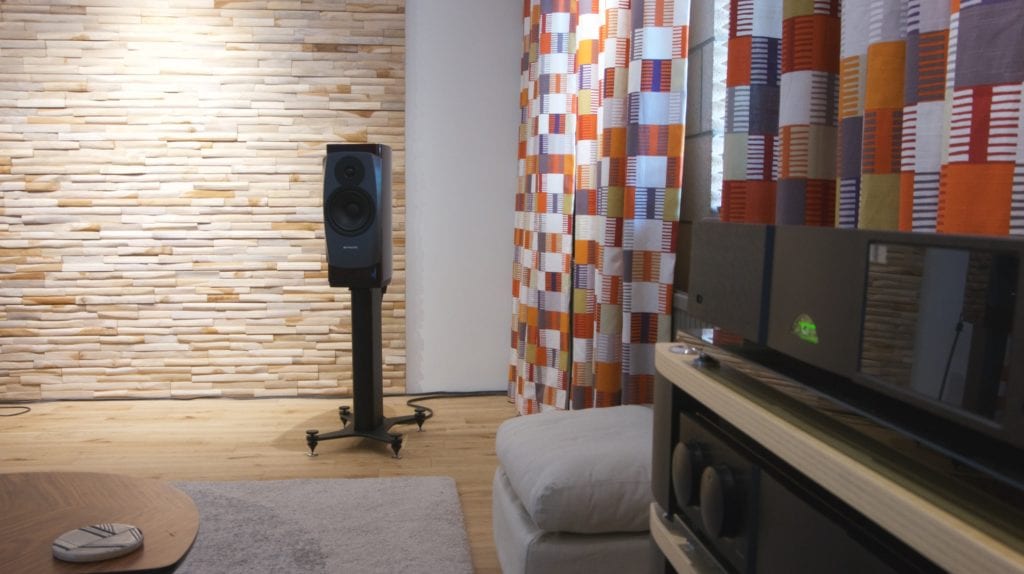 The Naim ND555 (two supplies) fronted Statement in the central space was driving the Confidence 60s. The much (much) greater volume, 7m tall apex, remember, allows scale and palpable sense of performance but gives a less intimate feel as a trade-off. Having said that, the Pink Panther Theme sounded absolutly stunning from my vantage point at the back of the room.
What has come out of our open days so far is that, by concentrating on a single brand, we can offer a far more in-depth experience for interested customers. Certainly, between now and the next proper Audio Show East, we will have quite a few more of these events.
Generally, we have the kit in stock on demo anyway, so if you want to make a more personalised comparitive demonstration, this can be done as part of our normal week. There is certainly an extra dimension added when those in the know are here to explain things.
Thanks to Bill and Roland. You did a great job. Thanks to all who came. From todays emails and the conversations we had, I can tell that people enjoyed themselves. I'm even growing into my new role of food and drink supplier.
Another glass of red? 🙂