Having found several new homes for Accuphase integrated amplifiers, particularly the E-650, we thought we really ought to investigate its big brother, the £15000 E-800.
Pictured below, you can perhaps get a sense of its considerable scale. Flipping heavy too!  It's undeniably a very impressive beast. We had it on the premises for about two weeks but only got time to play it on the day it was being collected.
Maybe it was the speaker combination, but, with the Dynaudio Confidence 30 floor-standers it all just seemed a bit much in our larger 'normal' dem room. A little bit 'thumpy'. The E-650 had actually worked better.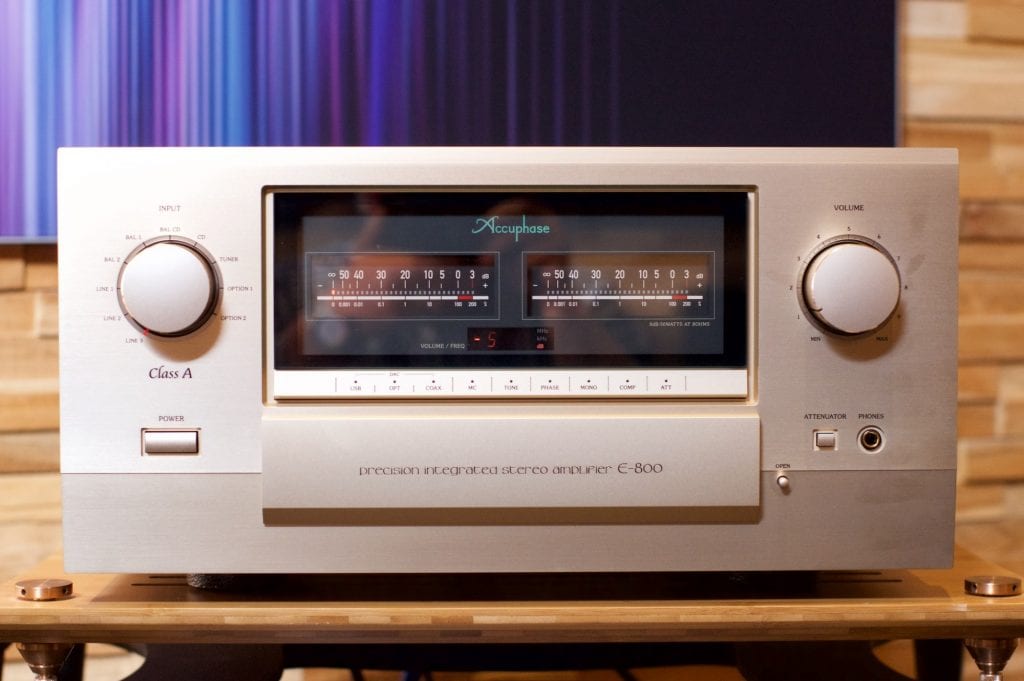 A quick swap to the C2150 / A48 pre-power brought at our request by Chris, our ever-helpful Accuphase salesman, was a revelation. Not only was it easier to handle (an integrated can perhaps be just too integrated!) but it also provided a definitive next level (and some) to the mighty E-650 for 'only' around £3k more than the E-800.
The power amp section might be pretty much the same but the preamp is definitely better. And separating them makes perfect engineering sense. Indeed, something inside the C2150, we assume power supplies, give it a surprising amount of heft. Here we had masses of agility, impressive dynamics and scale along with that ability to constantly uncover little musical details that you somehow never noticed before. This is a compelling combination that sounds hugely more powerful than the modest rated output.
There are several pre-amps in the range above the 2150 and power amps both above and below the A48. We've not yet heard the slightly cheaper but more powerful P-4500 but gather that the A-48 makes a very strong case for itself in this context. by 'annihilating it'. This is all very convenient for Accuphase, less so for us. We were utterly hooked and simply had no choice but to press 'go'. Upshot is that we received our very own new demonstration examples yesterday.
We already have one customer who has been similarly smitten with this combination. He would like to acclimatise to them at home and can have the joy of running them in. So there we have the 'flipping heck' part covered.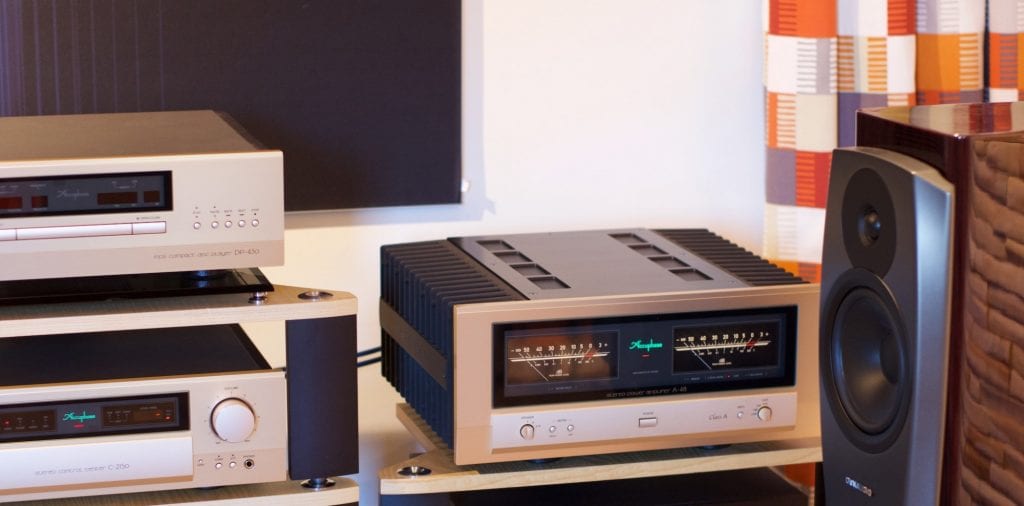 Toodle pip? Our plan is to take a two week break from Tuesday 4th August, returning on August 18th. We are closed Mondays anyway.
Whilst the rest of the world has been furloughed or otherwise chilling out, we've been at full pelt and are feeling just a little bit drained. Stress seems to be anathema to our newish colleague, Mick. He takes an annual 3 week break off grid in Finland. There could be a connection and we've decided to take notice.
Travelling away might not be too practical at the moment but we really could use some down time from the world of hifi.
We hope you'll forgive us!