Lock down weeks two and three.
The gratifying levels of business on week one have continued albeit in little bursts of activity. The need to offer support for the networked products in particular never goes away either so the guilt trip of having the luxury of going into work has been assuaged.
It's hardly boom time, though, and there has been time to think. We've started picking through the stock room and have found quite a few items that we really need to move on. Some were bought as trade-ins to facilitate sales and have been tucked out of sight. Think audio jumble and it's all getting listed on ebay.
Knowing how much harm this awful virus is doing to so many people, I've no desire to make light of it but, my goodness, it's getting us to sort ourselves out. That mythical store, my garage at home, where quite a few items have been stored is finally getting sorted out. I've even demolished a rotting shed now that there is room for the contents.
As for new sales, our ability to supply new products is quite varied:
Naim closed a week or two ago with support staff working from home and virtually all orders are having their due dates amended to early May. A few items are held in a warehouse facility that can still be accessed. Unless they or we have it in stock, and I wouldn't rule the latter possibility out, supply is a few weeks away.
Linn surprised us by shipping products one week into lockdown but have now closed with a return to production being planned for 22nd April. We are certainly well off for Karousel kits but the logistics for fitting them don't fit well with the current rules.
Rega are shipping items they have in stock every Wednesday, with us able to place orders at the start of each week. We try to keep the most popular products in stock anyway and, currently, this includes most of the range, including Aethos.
Kudos are still manufacturing, as are PMC and Dynaudio.
Supplies of imported products, Lyra, Dynavector, Audio Technica etc, seem to be holding up well too. I can see us having to operate on a sale or return or demo loan basis for quite a while, so we might as well get used to it. We will stop short of converting our web site into a full shopping cart retail one but changes are afoot. For now, please know that pretty much anything can be sold via mail order providing we have it or can access it.
If you're going stir crazy and need a hifi 'fix', talk to us!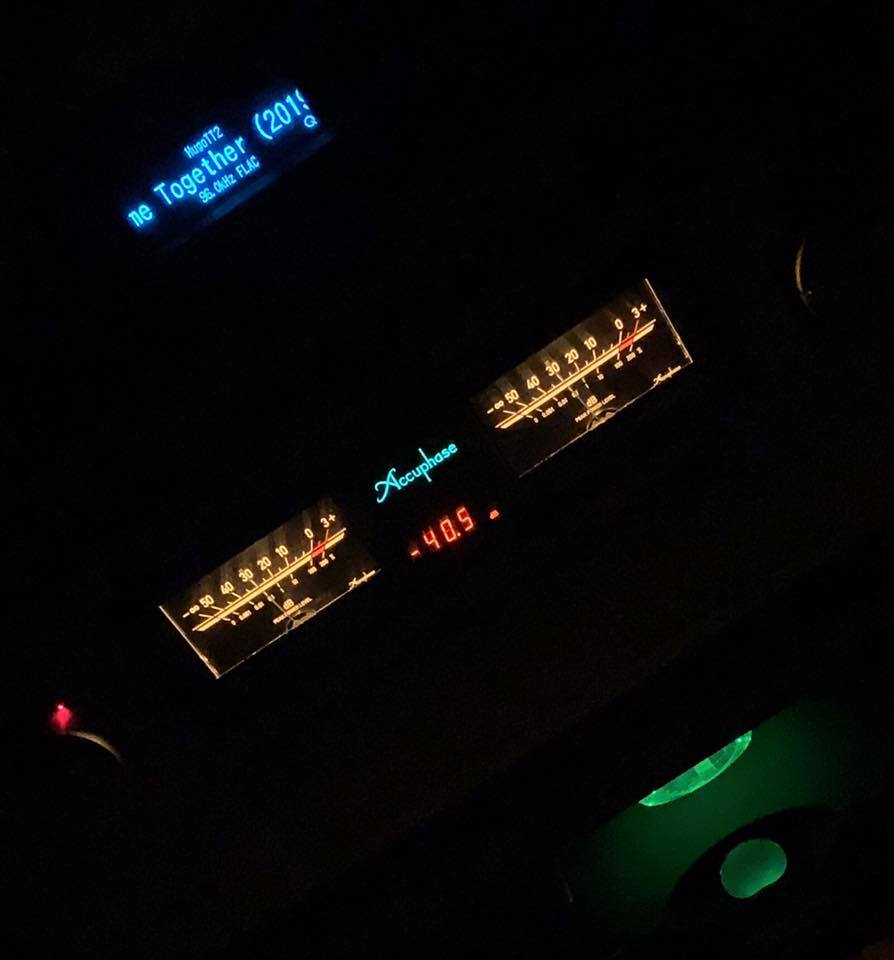 Last week you might recall that I hobbled off with the Accuphase E-480 to see how I got along with it at home. Our first customer for this brand started auditioning the E-380 but ended up trying and then buying an E-480 and his findings were that there was extended and decidedly mixed run-in process.
For some months, I have been using a Melco N1Zs SE server with Naim Uniti Nova and some Dynaudio Contour 20 speakers.
Our new 480 has been powered up for around two weeks now and, sure enough, it's changed. Initially, with the impressively weighty yet clean and resolving Dynaudio Contour 20s, I was rather enjoying its scale and spirit. I used the Accuphase DAC board with the Melco and, straight away, the leap was considerable over the Uniti. Grip, scale, depth, placement, dynamics. Everything was better. I did have some connection woes with the Linn app controlling it and in the midst of this swapped to a passing Chord Hugo TT2.
The control issues turned out to be a broader network issue, but the sound quality jumped again. Its hardly surprising that a £4k cutting edge DAC should better a £1k plug in module but it's more of what the Accphase deserves too. I must return to the accuphase DAC, though. It is probably just running in.
My listening room is what was our smaller dem room-cum-home cinema and it is very familiar to quite a few customers. It certainly is to me. Bass issues that I recall from the past have been hugely better controlled by the current system, even though the level of bass energy given from the Contour 20s is considerable.
Over the course of week two as the amp has bedded in, I've found the system to be becoming all just a bit too much, though. Just a little too rich and fulsome. Its not a large room, after all and the Dynaudios are hardly lightweight.
A pair of newly run in demo Kudos Super 10A stand mounts were available and putting them to the system is yet another revelation. Just easing back on the bass and everything makes far more sense. Funny how I never thought to use the tone controls on the amplifier. We sold our demo Super 20As and decided to have some 10s in their place. After all these years, I still prefer them to the floor-standers.
What I have in front of me is, I think, really rather magical. The sense of space and placement is incredibly convincing yet there are no trade-offs in timing, dynamics, resolution or musicality. In fact it's unusually engaging.
There have so been many 'I've never heard that before' moments. Just chilling out now playing Solid Air from 'No Little Boy' by John Martyn and Andy Shephard's saxophone is glorious. Now Rachelle Ferrell. I used to play the track 'Sista' for the OTT bass line but my goodness the singing is terrific.
Voices are a particular strength of the Accuphase kit there is a very human quality that simply makes you want to play it on and on.
The E-480 is around £7500. The E-650 is better still but runs quite warm and we have the E-380 too.
Oh, and happy Easter!