New 'toys' rolling up around here are not especially newsworthy, but it feels like a good idea to bring these to your attention.
We are finally starting to 'do' ATC properly. Having had the opportunity to compare, we have managed to grasp  that there is an order of magnitude difference between the 'entry' active ATC SCM 40 and the rather more old school looking SCM 50.
The SE series above this is even better again, and then there are the limited editions. All the same, the £13k spent here gets you an active loudspeaker that is capable of great things. All you need is a preamplifier and a source. Or maybe a source that is a preamplifier.
SCM50 is not by any measure a new product but it has been relentlessly improved over the years. More to the point, this is the first time in two decades that we at Signals have actually had them on demonstration. We have both active and passive versions and there is no doubt that the active version makes a particularly compelling case for itself.
Just add power, that source and maybe a preamp . . .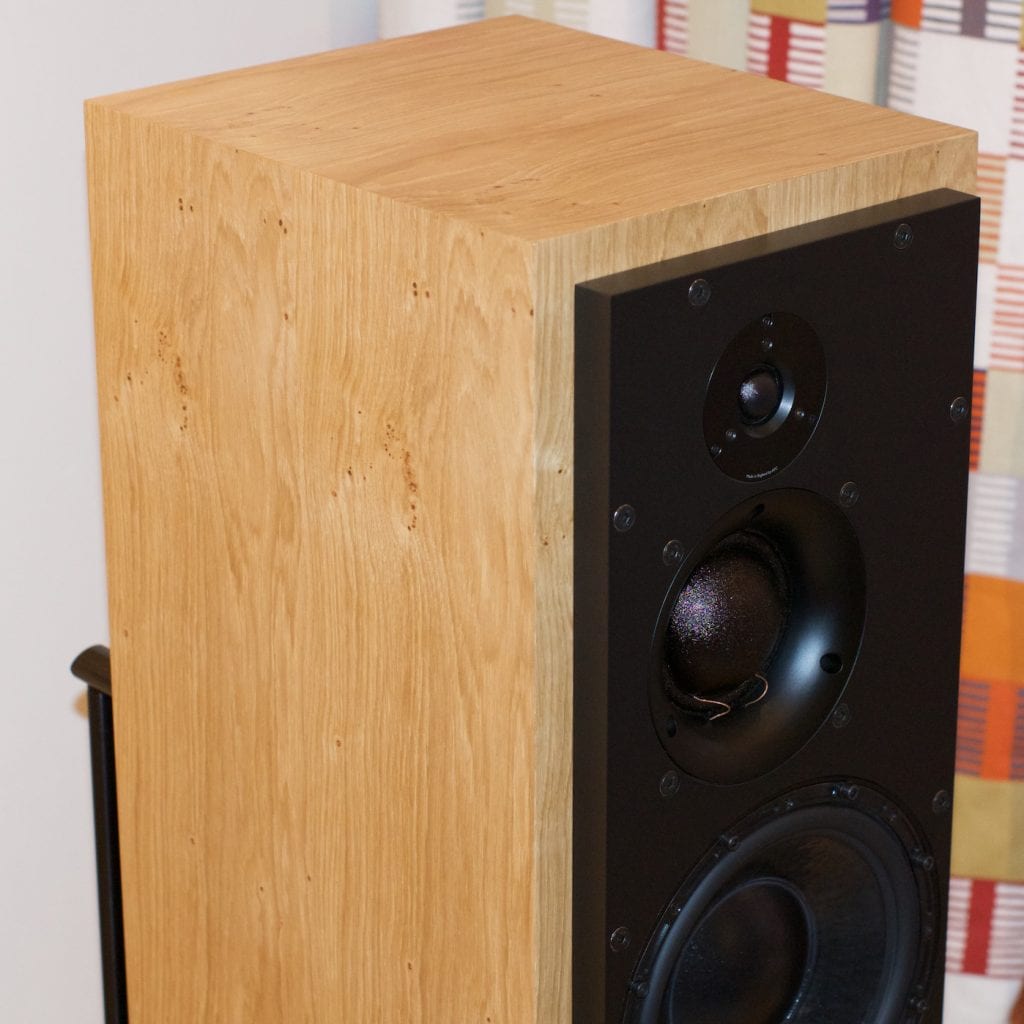 . . . and the Chord Prima preamplifier might be just the thing.
Now, I'm not a huge fan of Chord's system building approach, making various product families that only visually match their own but which sit well sonically with others in the range.
The Prima is the same size as the Dave DAC and Etude power amplifier, so it's of somewhat unusual and modest dimensions, certainly capable of falling into the central hole in a naim fraim lite shelf. On top of that, those control knobs are decidedly undernourished.
Have Chord ever shared the same space as Densen, I wonder?  The design forces you to use them, if use them you must, by the tips of your fingers, risking marking the front fascia over time. Thankfully, there is remote control, so perhaps they are intended for emergency use only.
Adding to my general sense of grumpiness, our Dave DAC was not around. More positively, we could drive the ATCs from the balanced outputs of the Hugo TT2. All very good. A lot better than good, in fact.
As you can perhaps tell, I was not 'in a good place' with respect to the Prima, but inserting it into the chain brought about a more positive mental attitude. This, dear customers, is a pretty bloody marvellous four grand preamp.
More of everything, scale, perceived resolution, dynamics, musicality.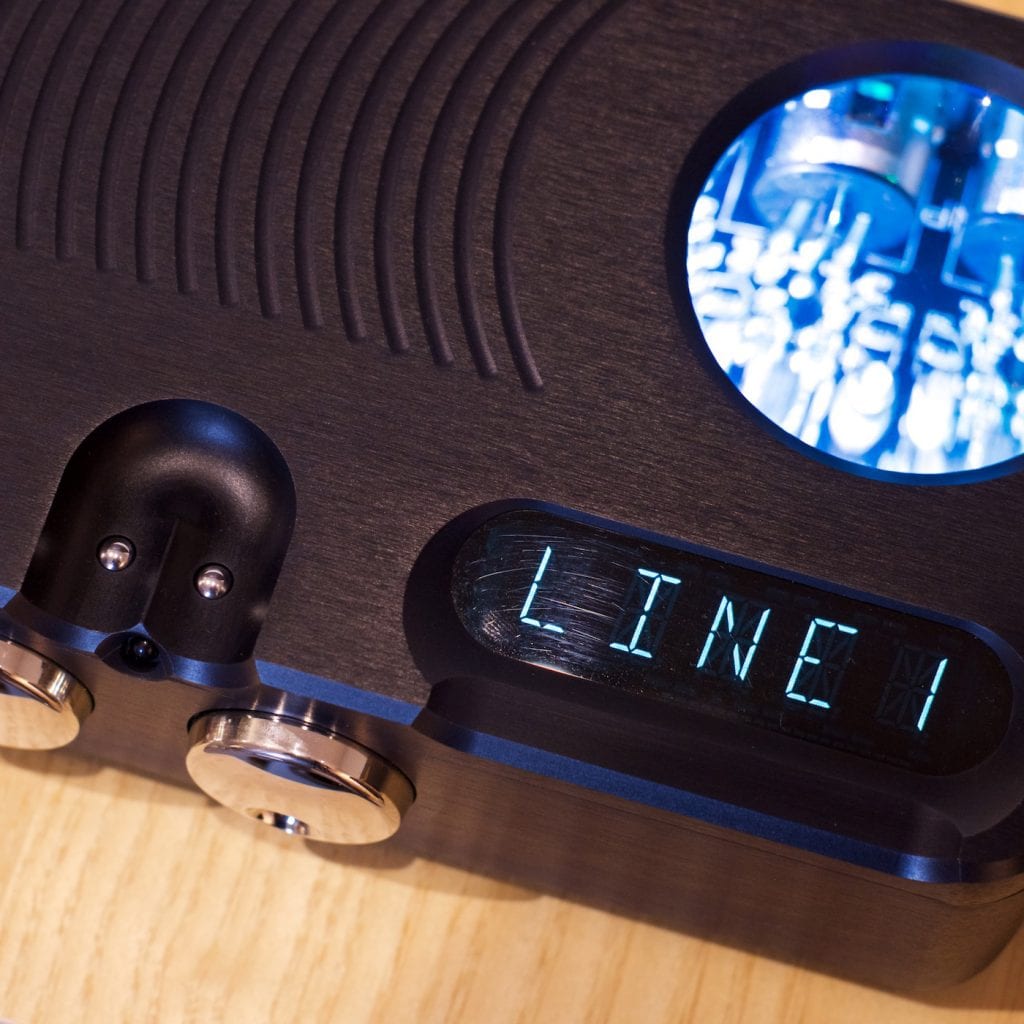 Of course this emerging system needed a source. We were running a Melco N1ZH into the Chord DAC but an Auralic Aries G2.1 streamer (without DAC) was aching to be warmed up. Does this bring progress over the 'straight' Melco to Chord via USB connection?
My ageing ears are becoming slower on the uptake, but I gradually came to appreciate what Andy heard instantly, so that's, an 'erm, yes'. The improvement is not unlike what comes about from the preamp.
I'm grappling  for a suitable lexicon of words to express positive sonic changes it's clearer, it's more spacious, it's nicer. It's got Umammy.
There, bet that's never been in an audio review before . . . 🙂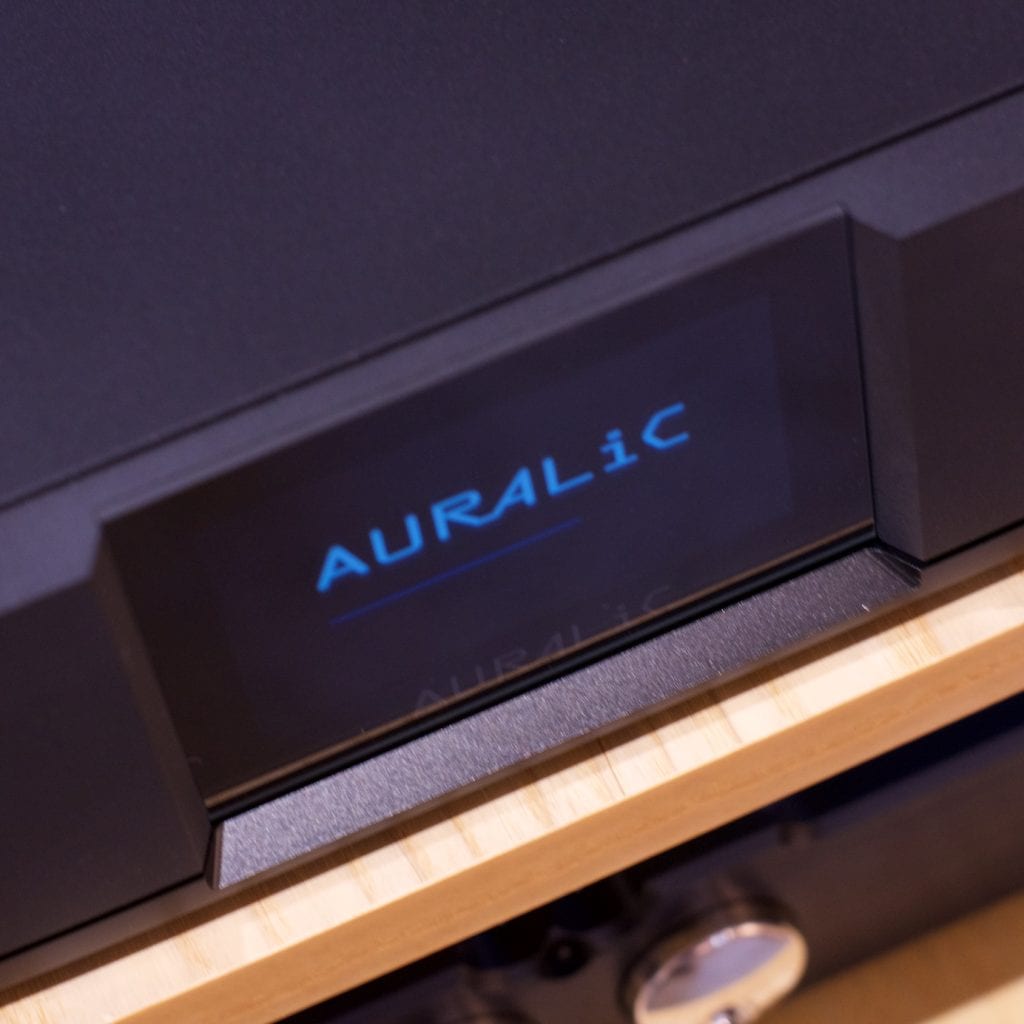 I've actually taken some liberties with the story. In reality, Mick, had assembled the entire system on the basis that it all needed running in. It sounded rather marvellous, so we started unpicking everything to see what the intervening steps had been.
The perception that fewer components, not to say cables, in the chain would lead to something clearer and, in some way, purer turned out not to be the case.  I must admit that my point of greatest unease was introducing the Auralic into the chain. There are elements where the direct connection seems less fleshed out and, possibly because of that, clearer, if paler. Zig zag back and forth a few times and you start to appreciate that there is more content in the Auralic Aries G2.1's generally more relaxed and natural version of events.
As ever, the customer can judge. We have a substantial slice of the Auralic range, usually, pretty much all of the Chords and, now, just that little more from ATC.
Beyond that, we've reconnected with Stax and have the rather fine SR-L700 Electrostatic Earspeaker System with Kimik upgraded energiser pictured below to get us underway again. We've had limited time to play with it, but the trademark clarity and openness is all present and correct.
The 'phones themselves remain comfortable and very well suited to long listening sessions. Other models are available!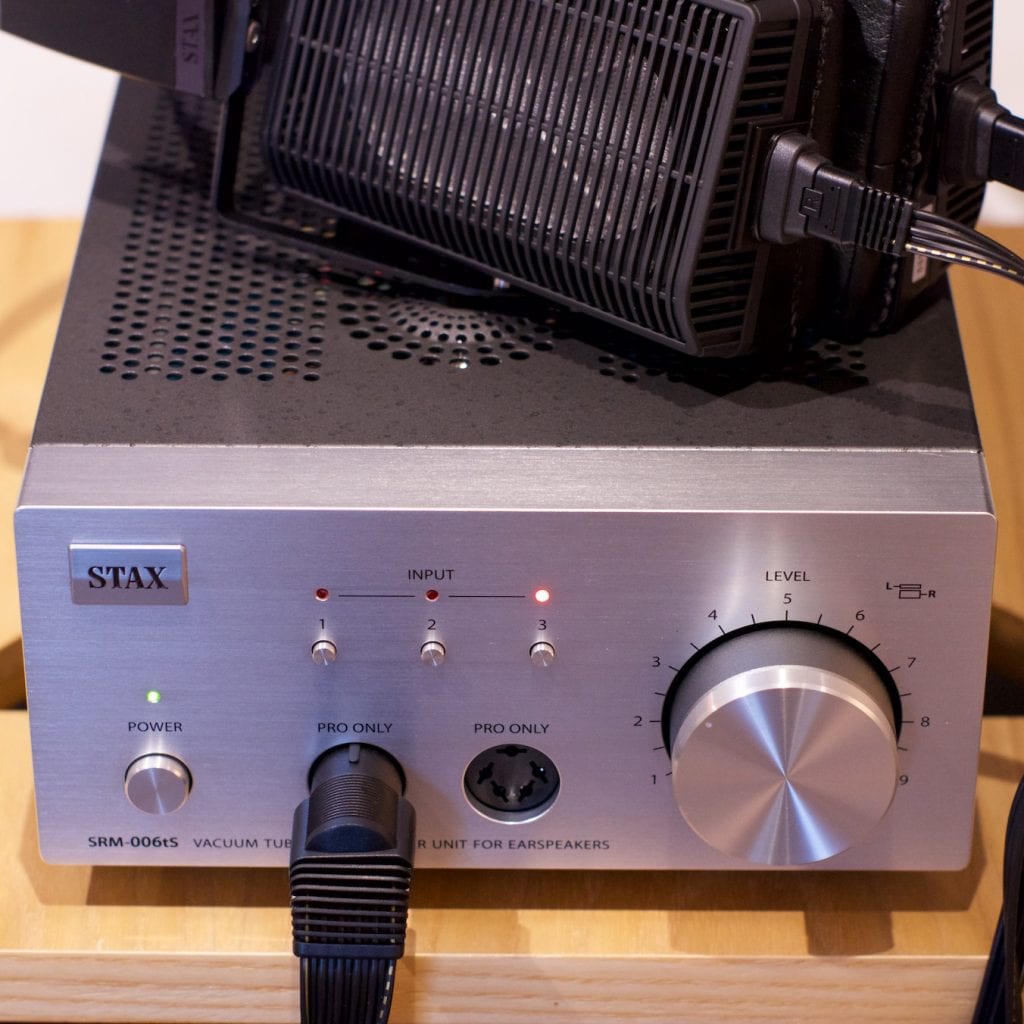 An absolutely new arrival to us has been Meze, a Romanian headphone brand that was introduced to us by an enthusiastic customer. We are deeply impressed, as are Chord Electronics, who have used them at shows. The range is endearingly compact, with just three price points all shown here.
All are extremely appealing, but the slightly bizarre-looking Empyreans, pictured below, really are the business. These must be some of the finest 'phones available. A rather less striking all black finish is available.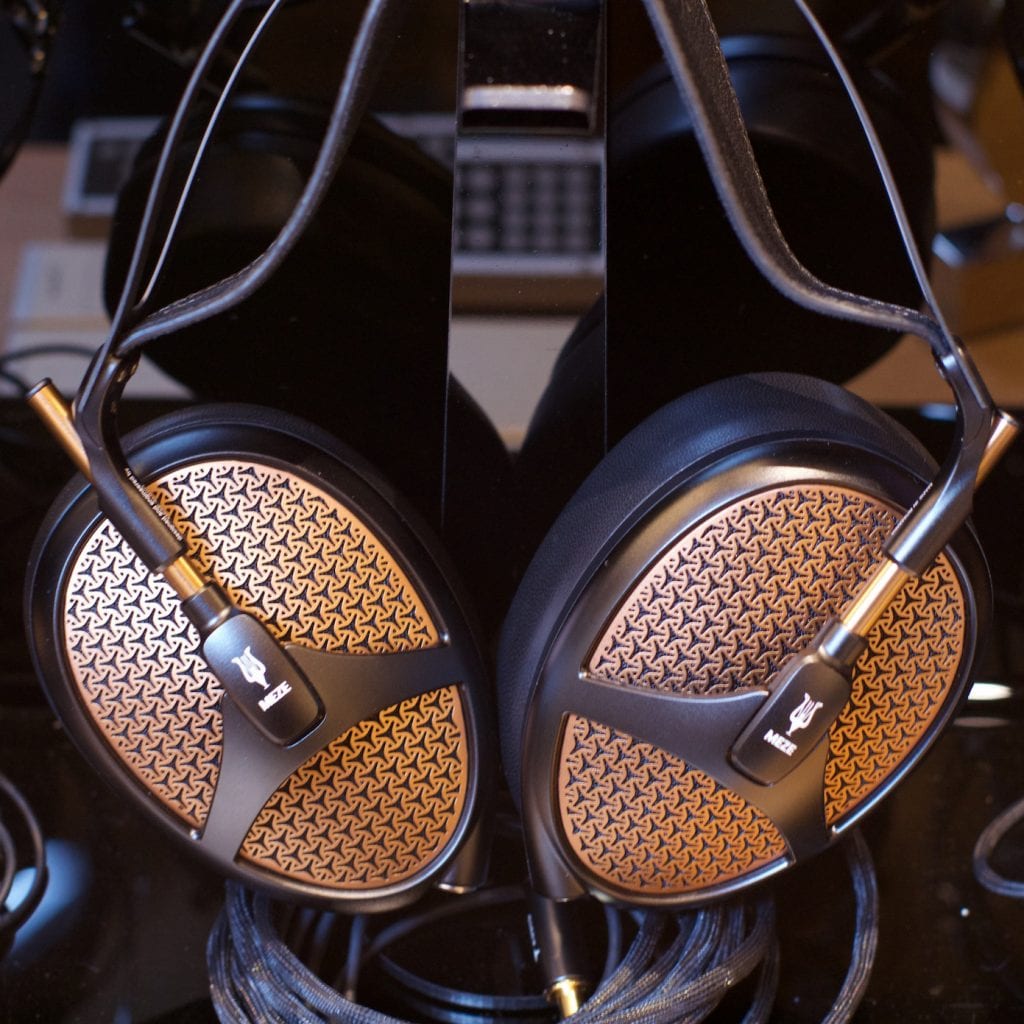 The comparison between the Empyrean and Focal's Utopia is fascinating. Personal taste and the chosen headphone amplifier will be the deciding factor but both must be at the summit of performance for conventional headphones. Stax provide the Electrostatic alternative, although the relatively modestly priced (£2495) SR-L700 package is priced some way below these passive 'phones. It's pretty obvious where this may be leading!
It would be churlish to ignore the other headphones also held in stock, namely Grado and Audio Technica.
Here is a gratuitous shot of a random pile of Focals 🙂
To listen to any of these items, please remember to book ahead. We are becoming well versed in keeping us all well separated from each other and the items being handled and listened to suitably sanitised.